My Trail Post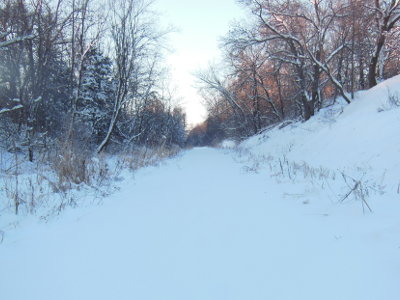 Coldest day of winter so far. Six miles walking on the trail this morning and I didn't see anyone else. Not even a rabbit, squirrel, turkey, or deer. I guess when it's -10F it's
My Trail
and I don't have to share.
Five inches of fresh, fluffy snow and I got to make the first tracks through it - pretty fun. But, it was a bit cold out.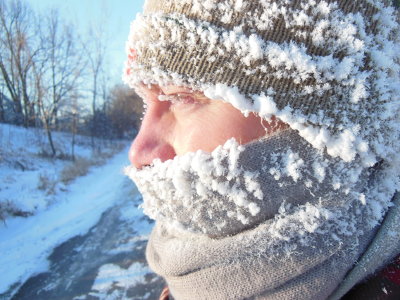 Frost builds up everywhere when you're exhaling warm, moist air for an hour and a half. A scarf really, really helps since it traps warm air around your face and heats the air a bit before it gets sucked into your lungs.
Fortunately, there was no wind today so it could have been a lot worse. I normally wear sunglasses since the snow is so bright once the sun comes up, but when it's this cold they fog up so bad I can't see at all.
Posted: 10:07 12-13-2016 1311


Find more Hiking Resources at www.HikingDude.com
Follow Me