Hiking Dude Blog
Archives:
2017 -
Jun
May
Apr
Mar
Jan
2016
2015
2014
2013
2012
2011
06/24/2017
Done Hiking Today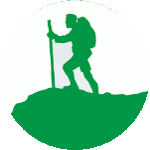 I finished hiking for today. You can check out my
current location
on the map and I'll post about my day when I am in coverage.
---
06/23/2017
Sand Sand Sand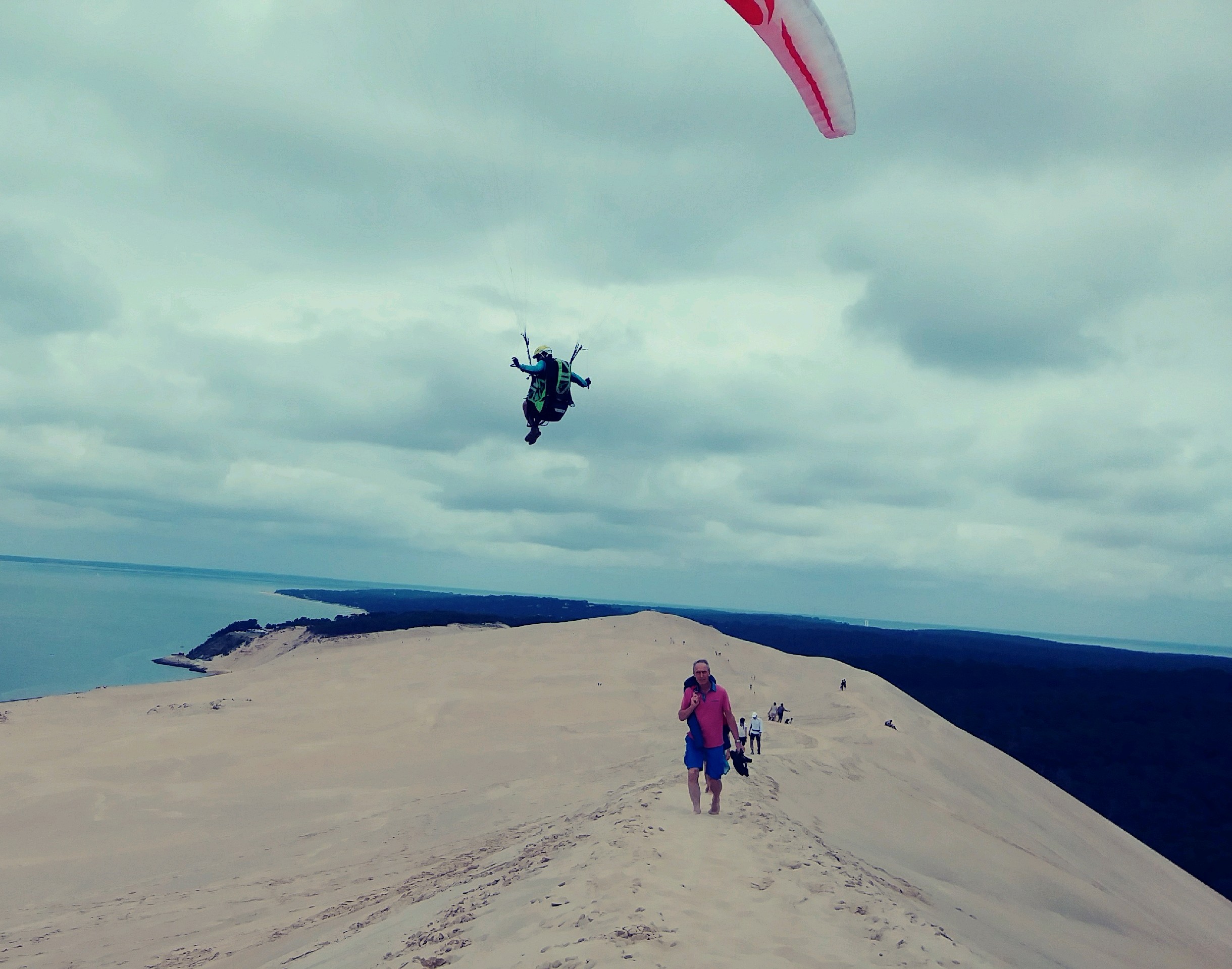 The Dune du Pilat is the tallest sand dune in Europe and I climbed to the top and hiked along its ridgeline today. Well, along with a couple hundred other people, but it was still very cool. The Dune is over 100 meters high and contains roughly 60,000,000 cubic meters of sand - and it is moving eastward a couple meters every year. The continual wind is slowly blowing it into the forest which is dieing under the sand. The wind off the ocean makes for refreshing coolness on a hot day and great lift for parasail pilots. The hike was very strenuous in the soft sand but a ton of fun. Check out my
current location
on the map. Tomorrow, we are back into the mountains foran overnight trek so I may not have coverage to post.
---
06/22/2017
Ultimate Beach Hiking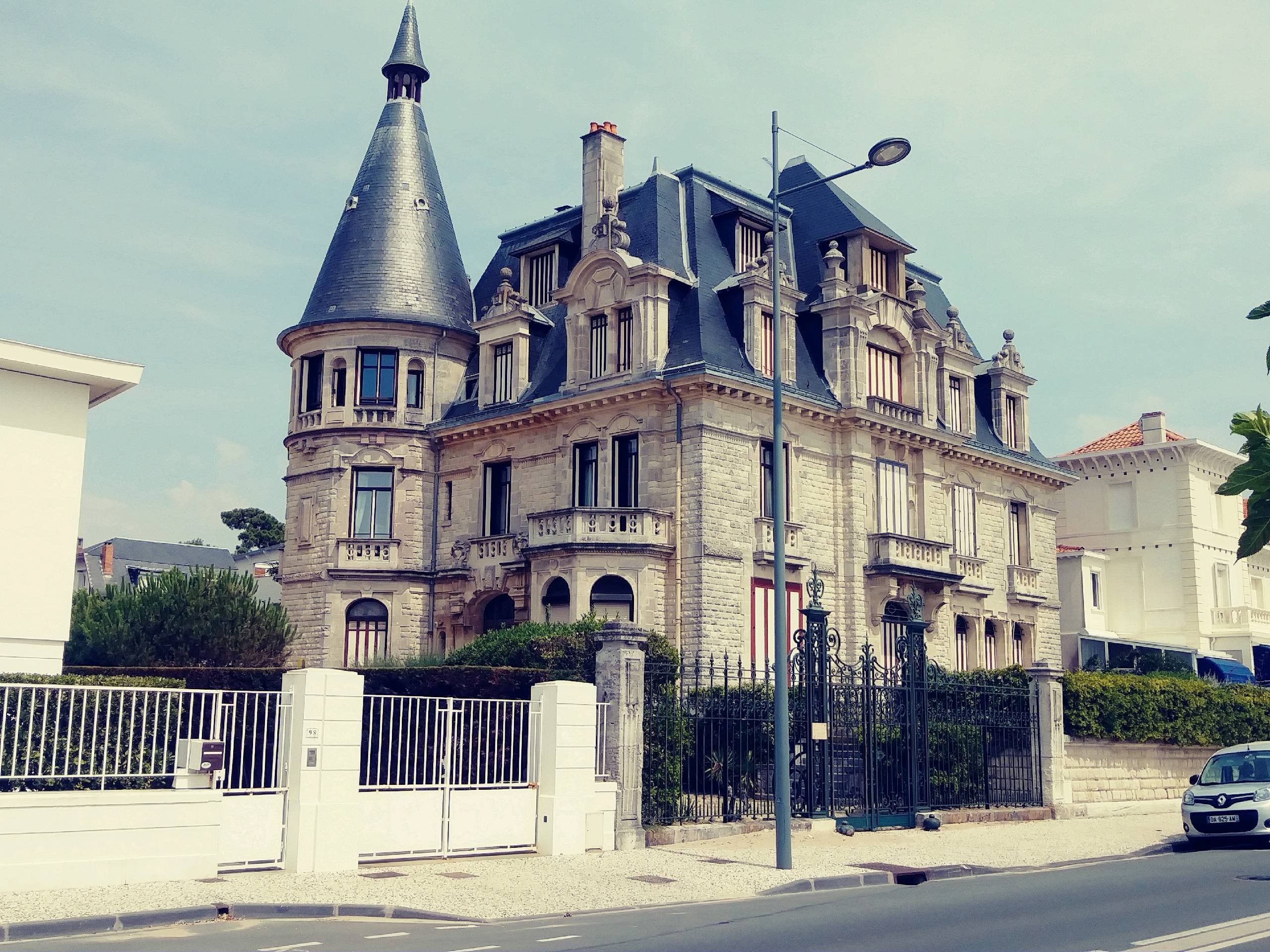 We discovered that the world championship for Beach Ultimate is being held this week in Royan so we drove up here (Check out my
current location
on the map.) to check it out. USA will probably win all divisions, but it is fun to see the many different country teams playing. Hiking for today consisted of walking up and down the very beautiful beachfront 4 times for a total of about 6 miles. Much easier hiking than the steep Pyrenees mountain trails. The scenery included some wonderful old houses like this one which we decided must have some interesting ghosts living in the attic at least.
---
06/21/2017
Hikes and Chateaus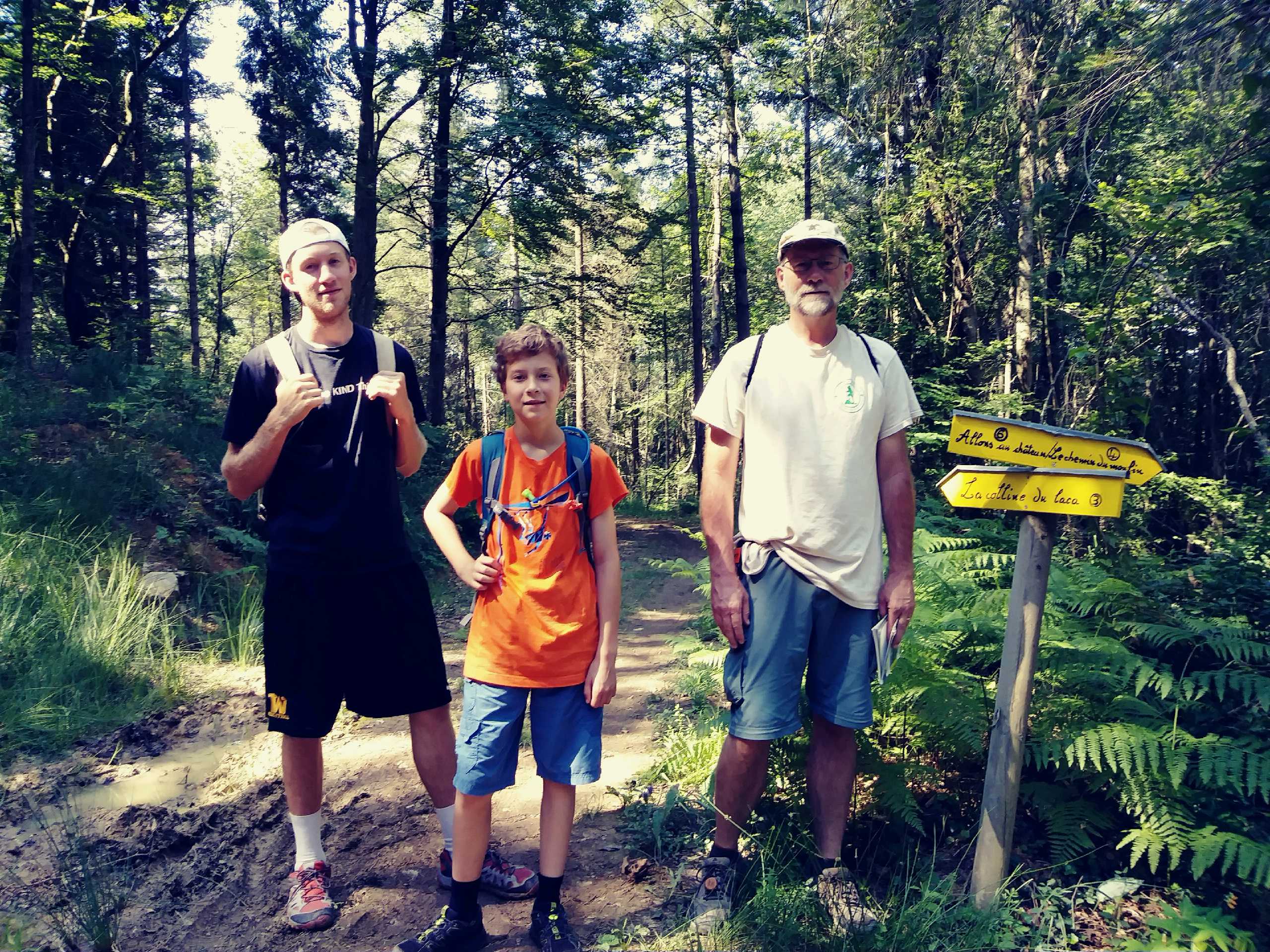 Enjoyed another short morning hike before the intense afternoon heat. This time, we did a nice 5 mile loop through forest around a hill near Capvern led Bains. After lunch at the boulangerie in Capvern, we headed to the
Chateau Dr Mauvezin
and spent a couple hours exploring the entire castle from bottom to top. Three groups of school children touring the chateau added some excitement. The day was wrapped up with a very special dinner in the midi-Pyrenees town of Arreau at a wonderful restaurant serving palettes (like crepes).
---
06/20/2017
Grande Randonnee 78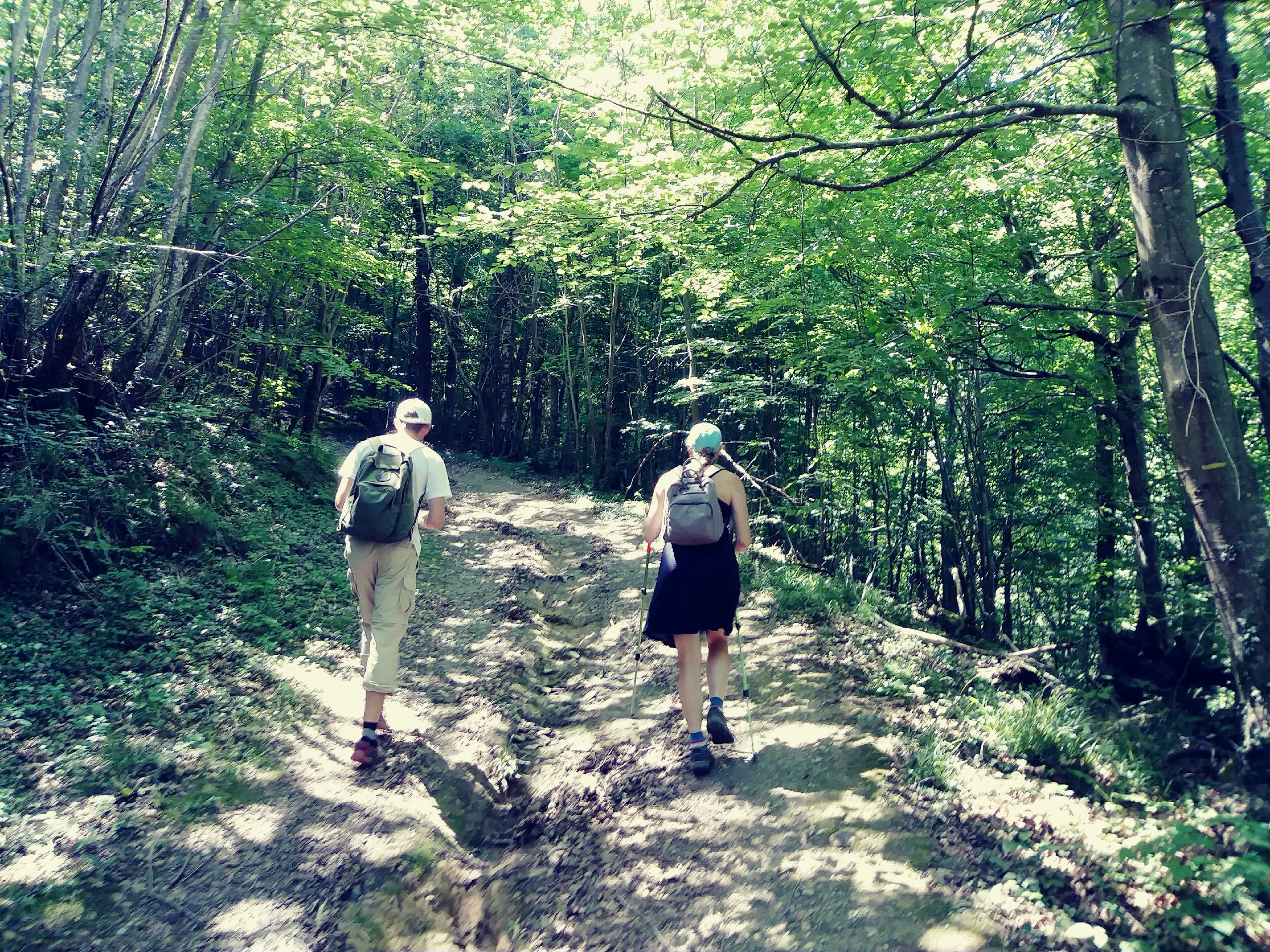 If you search for - GR trails in France - you will find there are well over 35,000 miles of long distance trails criss crossing the country and connecting to similar trails all across Europe. We got to hike just a couple miles on the GR78 both in a small village and through a forest. We were not planning to hike today, but we arrived at the Gouffre d Esparros three hours before the next opening and decided to take a walk. The gouffre is a underground cavern entered from the top rather than the side like a cave. It was beautiful with tons of Crystal formations and flows of mineral deposits. No pictures were allowed so you'll just have to believe me. It was a nice treat to escape the heat that has settled into the area along with high humidity. Our hike was short and hot. I felt more sweaty than on our very long Lax Bleu trek. The most interesting part was the colorful blazes used to mark the trail and then reading about the trail system after. It looks like more extreme heat and humidity the next couple days, so short walks will probably be the norm. Check out my
current location
on the map. and you can at least see where the cave is located.
---
06/18/2017
Lac Bleu Loop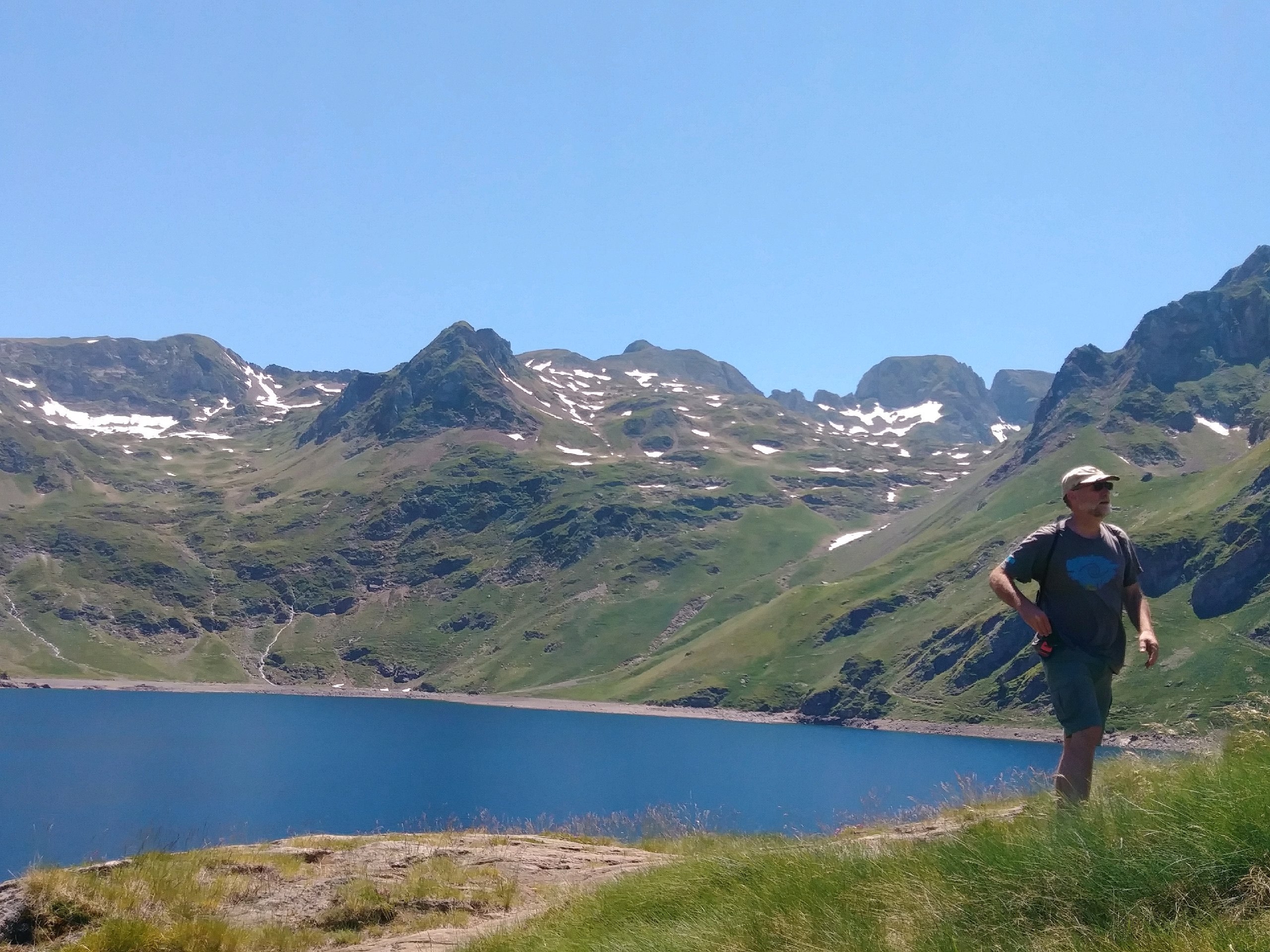 As a follow up to yesterday's hike, we did a 15km (9.5miles) loop today. I've discovered all trail in the Pyrenees is either very UP or very DOWN - no flat or gradual. Starting a bit before noon, the trail was continual switchbacks through beautiful forest, high meadow, and rock nearly the entire way. We reached Lac Bleu and had a half hour rest to eat a bit, thinking we were at the top of the loop. As we continued, our route down kept climbing up another 300 feet or so after already climbing about 2400 feet. And this was even steeper than before. The views all along the hike were excellent with new scenes of waterfalls, peaks, and foliage coming one after another. This picture is Lac Bleu which certainly deserves its name - it is a spectacular high alpine lake. It matches the clear skies we had for yet another day in the mountains. Having finally reached our high point, the very steep descent was easier on fatigued muscles but still took 3 hours compared to the 3.75 going up. Along the descent, we saw and heard sheep, cows, goats, and horses grazing in high meadows - all with bells on! I've not seen horse bells before. Check out my
current location
on the map. and you can see the loop we made.
---
Older Posts
Newer Posts
Site Disclosure Statement


Find more Hiking Resources at www.HikingDude.com