Day 34: Paysaten Post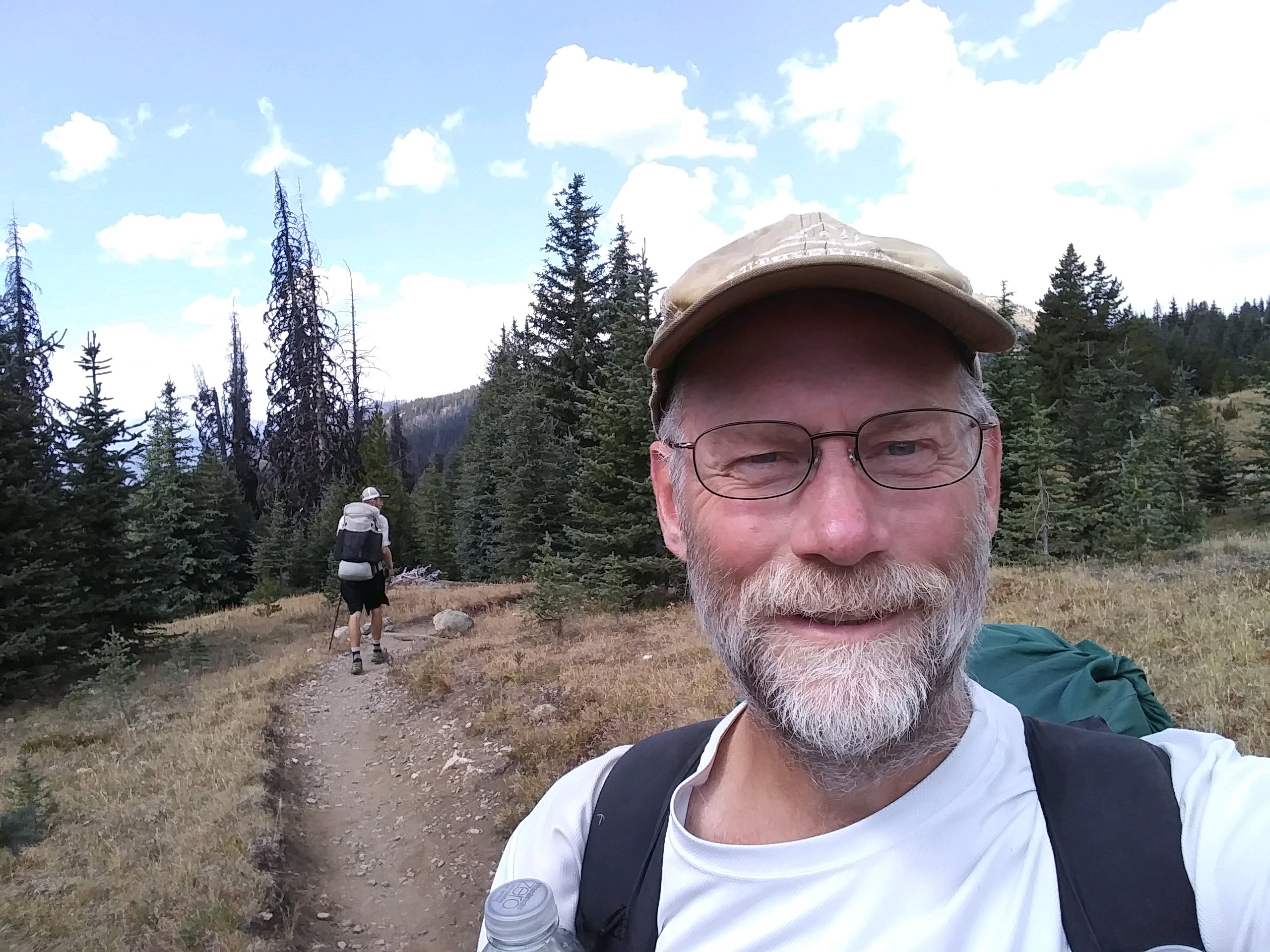 I walked 54190 steps on the trail today.
I traveled about 23 miles today.
8/23/17 Good bye, cows!  After climbing a few hundred more feet, chasing cows out of the way, and bush whacking when the trail disappeared, we finally entered the Pasayten Wilderness and an entirely new experience.  The trail is no longer 2 or 3 inches deep of dust and cow manure but is now a beautiful, cared for tread that carries us through wonderful scenery.  We are only 15 miles in but it has been super.  We've even been able to see tracks from hikers days ahead of us, so it's a fun game to wonder where they are now and if we might be getting closer to them. Mountain views have been constant and the arid desert terrain has given way to high mountain meadows and forest.  I think we're done with sagebrush and stickers. We met 4 people on trail today - We can't remember the last time we met other hikers but it might have been pyramid lake.  Two guys were on a week long trip and another couple were doing a 5 day loop.  Both of them had met Thumbalina last night so we know she's just a day ahead of us. We are getting plenty of water and food.  I was actually stuffed after my dinner of sausage, tuna, and tortillas tonight.  We are set up at the tungsten mine camp at about 6800 feet and at the 633 mile mark of the PNT even though we've hiked farther than that.  Tomorrow morning, we cross Cathedral Pass which is the highest point on the PNT.
Posted: 16:29 08-28-2017 1400


Find more Hiking Resources at www.HikingDude.com
Follow Me