Day 38: HOT Post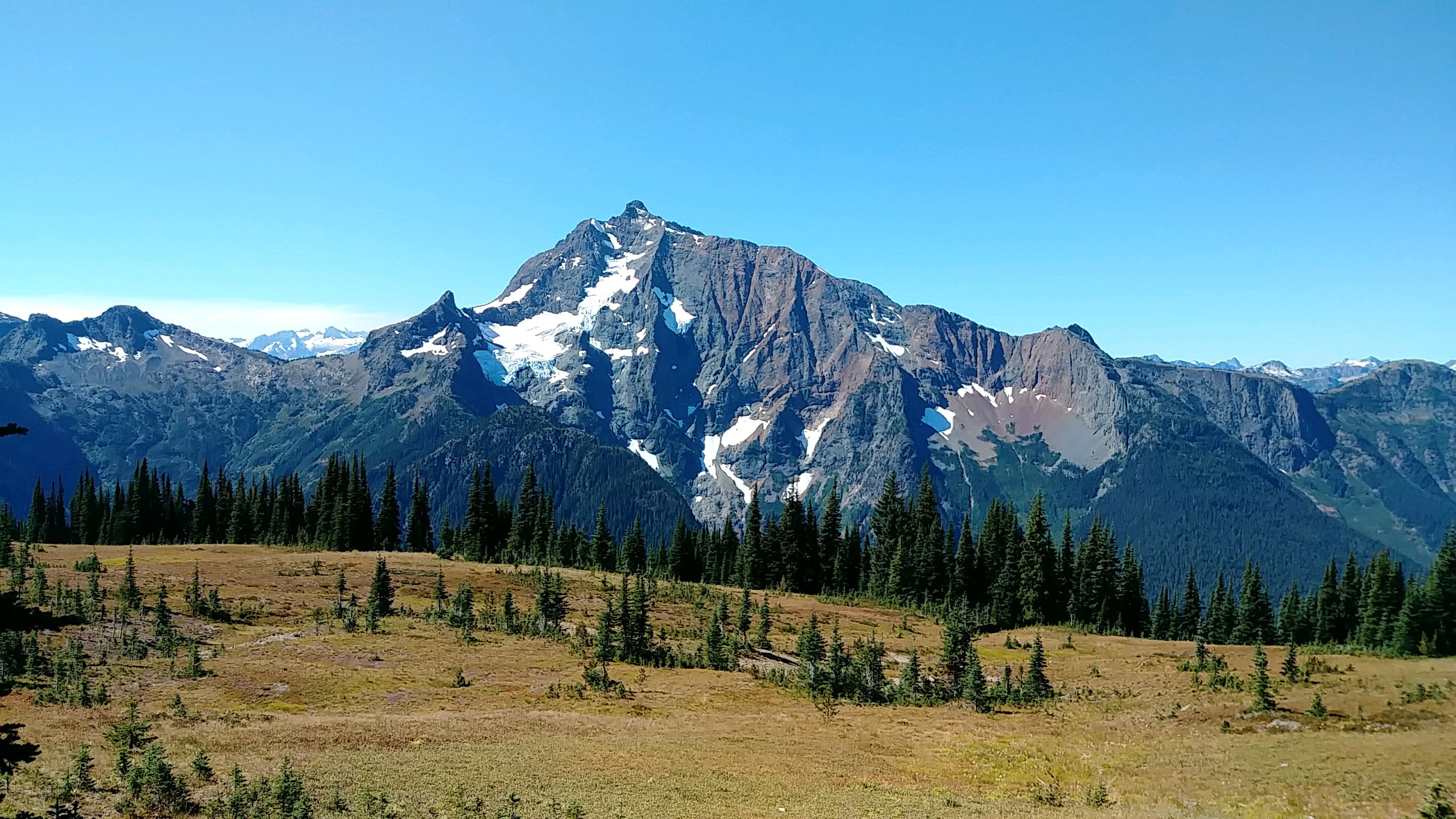 I walked 52120 steps on the trail today.
I traveled about 21 miles today.
8/27/17 All morning was hiking up to Devil's Dome crossing over two passes on the way.  Great views of Jack Mountain with glaciers and a pinnacle peak made the climb enjoyable.  The top of the dome was a wonderful rest point.  This will be the last time we're over 5000 feet until we reach the Olympic peninsula. Being off the manicured PCT and back on the PNT was a rude awakening for me, but it's our hike. We plunged 5000 feet down from Devil's Dome to Ross Lake in less than 6 miles, changing from alpine to pine forest to humid, hot dense woods.  We walked a trail along the lake to our camp spot. The trail was very cool in spots when it got closer to the lake. We had a cliff rising beside us, the lake right below us, and the sun beating down on all of it.  It was beautiful but hot. When we got to the campsite we hoped to use, it was full with 8 kayakers but one moved her tent to make room for us.  We went swimming off a dock for our first bath in a week.  After that, we chatted with our new friends.  They had a ton of food and invited us to eat with them.  So, we're now completely full and trying to fall asleep on top of our quilts since it is still stifling hot.  Such a huge change from the last few nights when we had to wear all our clothes to stay warm.
Posted: 13:16 08-31-2017 1406


Find more Hiking Resources at www.HikingDude.com
Follow Me