Day 46: Just Miles Post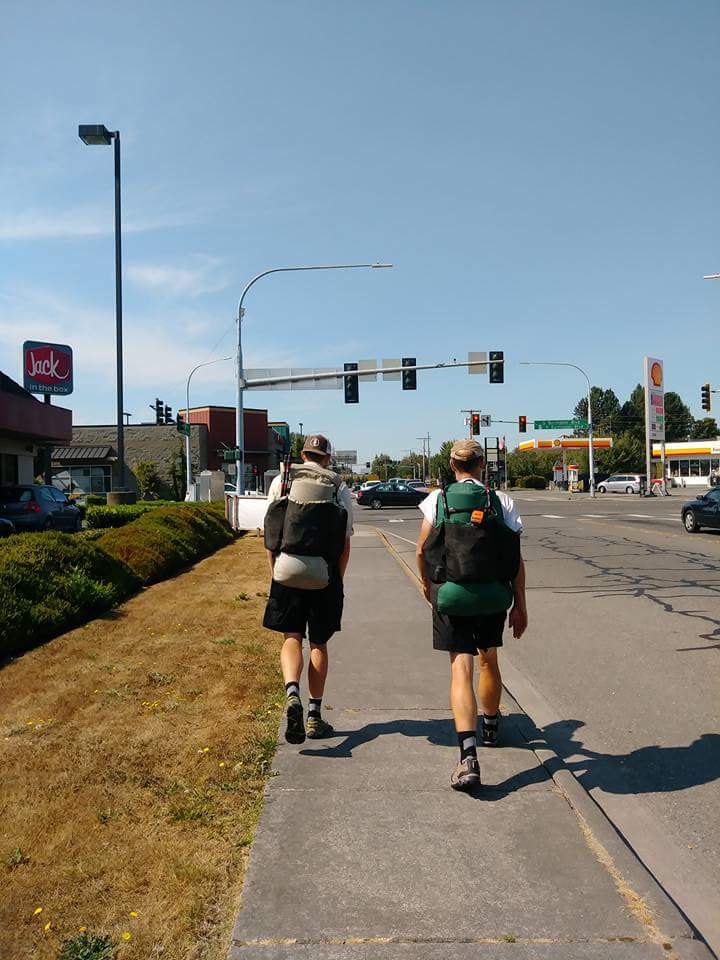 I walked 36288 steps on the trail today.
I traveled about 18 miles today.
9/4/17 Kelly dropped us off a bit after noon where we had left the trail and we started walking west on us20 while she headed to the airport for her journey back home. Thousands of cars flew past as we hiked but a wide shoulder made the walk bearable if not enjoyable. We did meet a police officer who stopped to check on a disabled RV as we walked by. And we got our first real smell of sea water on the breeze.
Pounce picked us up and delivered us to the Happy House, home of Rebecca and John. The five of us had a very nice dinner and then it was time for bed since the walking resumes early in the morning.
Posted: 22:12 09-04-2017 1417


Find more Hiking Resources at www.HikingDude.com
Follow Me