Hiking Mantras Post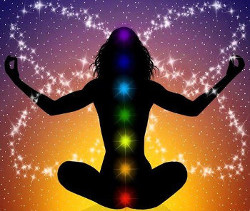 Many, I'd say MOST, people I've met on trail listen to music while they hike. It's a great way to help pass hours of walking, especially on the less interesting portions of long trails. And, with electronic music players so tiny and inexpensive, it's very easy to provide a little entertainment along your walk.
I've tried it on one long hike. My wife loaded some albums on my cellphone and showed me how to get it to play song after song, one after another, cycling through dozens of tunes. It was a big change to get used to for me.
I felt like I was insulated and missing out on the natural sounds around me. My stress raised a bit because I wondered if something important was happening around me that I didn't notice - like a snake, mountain lion, or bear sneaking up on me. Or, more seriously on roads, a car approaching - I'd never consider plugging my ears on a road walk.
So, I don't listen to music much while hiking. Do you? Has it ever caused you any problem?
The fact that I don't have earbuds in doesn't mean I don't enjoy songs while hiking. I will often hum or even try to sing songs, especially ones that have a beat close to my footsteps. I've found that can really help me keep my pace going longer and I think it helps me do more miles. I tend to sing out loud more when I'm solo hiking in remote areas - I once had a summer job peeling paint off camp buildings just by singing at them.
Here's a very old song that pops into my head when I'm plodding up a long hill, or sometimes a never-ending flat section. I guess it's kind of my Hiking Mantra. It gives me energy, lightens my mood, and makes walking fun again. Plus, it can make the hot sun feel a little cooler.
What about you? Do you have any favorite songs you like to sing out loud, or just listen to for motivation, when hiking? Maybe I can give yours a listen.
Hike On!
Posted: 14:34 05-10-2018 1447


Find more Hiking Resources at www.HikingDude.com
Follow Me