No Fame 4 Me Post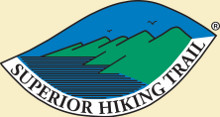 An old high school friend sent me a message on facebook about a new adventure TV show being filmed this summer, and said I really should apply to be on it. What the heck! So, my son and I both applied on the last possible day, with high hopes of fame and low expectations of acceptance.
This week, they announced that casting was closed and they"ve contacted those that will move forward with the project - we weren"t contacted. :-(
Oh well, now my summer is free for other adventures. I"m most likely going to see how fast I can thru-hike the 310-mile Superior Hiking Trail in July. The record is just over 8 days, so there"s a slim chance I can better that by a couple hours if I can just do it before the real heavy-duty long distance hikers discover this wonderful trail. Once "Anish" decides to do it as a warm-up hike, that"s game over. (look her up online, she"s amazing)
If you"re looking for a companion on a week or two hike between now and November, give me a holler. I"m always interested in any place new, and I certainly don"t need to hike 20+ mile days every day (but I can).
Hike On!
Posted: 6:11 06-12-2018 1450


Find more Hiking Resources at www.HikingDude.com
Follow Me