The Vortex Post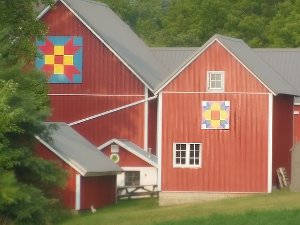 Folks talk about getting caught in the
town vortex
when hiking long trails. It happens when a hiker stops in a town for a rest, enjoys the food, enjoys the bed, stays another day, and suddenly realizes he's lost a week of hiking!
Well, you could say that has happened to me this past week. A two-day break was followed by very hot and humid weather that would be miserable, slow miles. That weather lasted longer than expected. Then, arranging travel back to the trail where we stopped hiking worked out to add a couple more days. This wasn't what we had planned, but I think it was the right thing to do for health and enjoyment of the adventure. So, it looks like the hike will resume on Sunday.
I'm fully rested, no blisters, no leg pain, no sunburn, full stomache, and hair freshly cut - ready to do the last 650 miles of the trail. We've purchased food for the next leg of trail, fixed and cleaned gear, and made a rough schedule.
As it turns out, this break fits nicely into my mental image of the Ice Age Trail. The first part was heading south roughly along the Lake Michigan shore, through small towns and the Kettle Moraine. The next part was a U-shaped loop across the bottom of Wisconsin through farmland and more towns.
The next part has us heading nearly straight north through the center of the state, transitioning from towns and farmland to the north woods. Once we reach Antigo, the last part of the trail aims West, traversing the forested wild areas of northern Wisconsin where it will be cooler and more remote.
I'm not sure if that's what we'll actually experience, but that's the picture I have in my head.
Posted: 21:53 08-29-2013 1009


Find more Hiking Resources at www.HikingDude.com
Follow Me