NCT 100 Challenge Post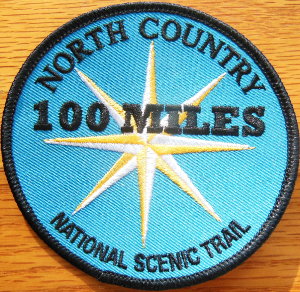 Check it out - I got my North Country "100 Miles" patch! Anyone can get this, and the accompanying certificate, by hiking any 100 miles of the North Country National Scenic Trail before January 1, 2017. So, you've got a month left to get 'er done.
You can walk the same mile of trail back and forth and back and forth and ..., or just start hiking and don't stop until you've gone at least 100 miles. That's not hard since the NCT is 4,600 miles long from the middle of North Dakota to the New York/Vermont border. I did my 100 miles on the Superior Hiking Trail, completing 85 miles with a friend on a 5-day backpacking trip and then the other 15 miles on pieces of the trail through Duluth. The Superior Hiking Trail, Border Route Trail, and Kekekabic Trail are all part of the NCT in Minnesota.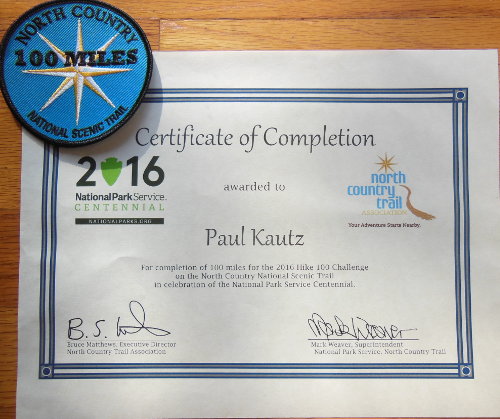 Snowshoeing, running, and walking are all legal ways to do your 100 miles. Weekend hikes in December or a longer trip after Christmas will get you through the challenge. You can read more details at
this NCT page
.
You might not have time to do all 100 miles at this point, but if you've already hiked some, push it to finish it! A couple weekends could do it.
You might even win some very cool gear - no, wait, I'm winning that!
#Hike100NCT
Posted: 13:24 11-28-2016 1310


Find more Hiking Resources at www.HikingDude.com
Follow Me