Day 2: Hike the Divide Post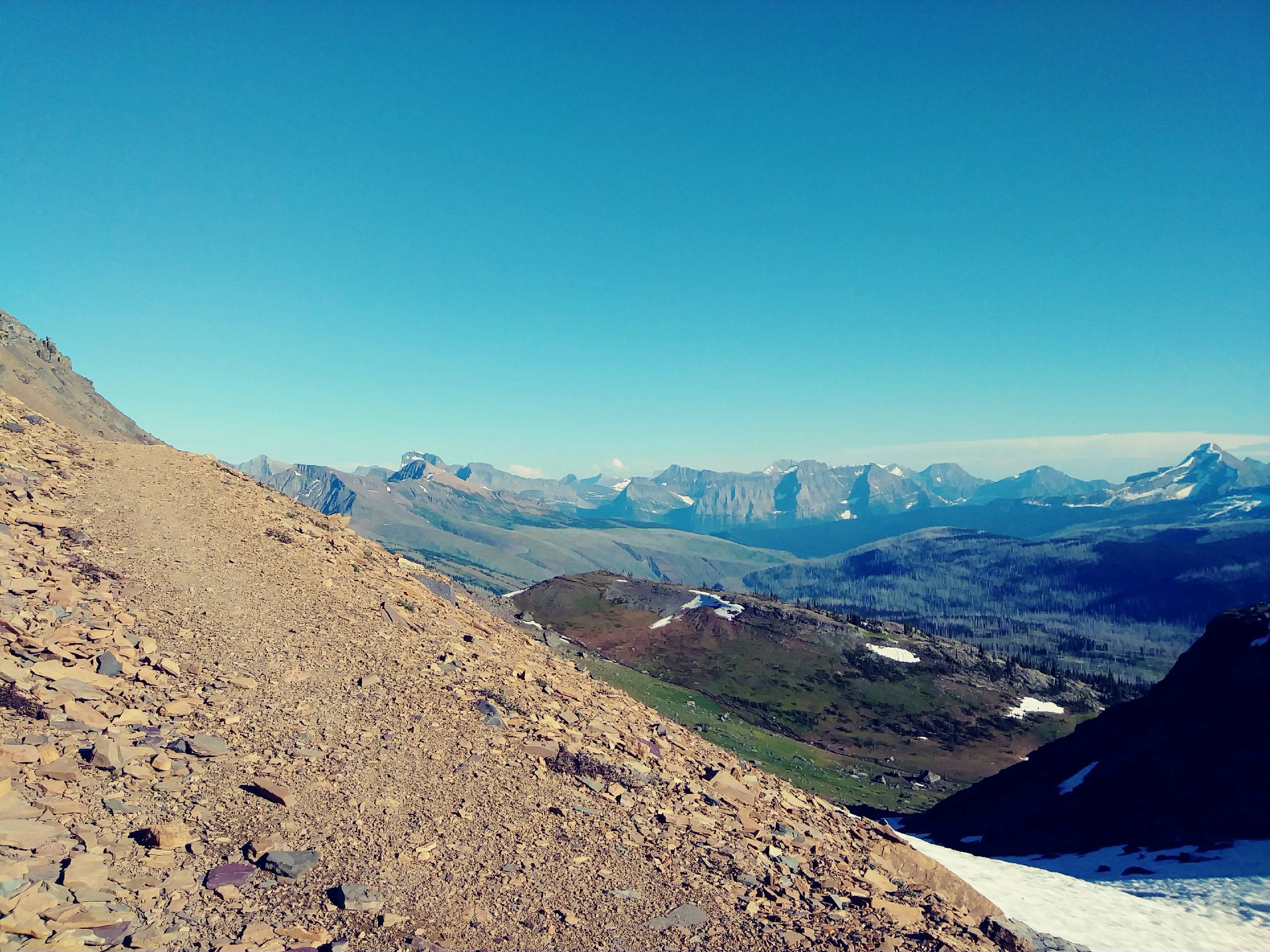 I do believe our first day may wind up being our toughest day of hiking. We got up early and found the backcountry permit office. We were 5th in line. The campsite we wanted was marked as full so w wound up getting one much farther along. Got in line forthe shuttle and waited almost an hour. First bus got us part way then second bus hauled us on. But, the driver chose to not stop at our trailhead so we got a nice tour Up to Logan Pass. Caught another shuttle back down and finally got hiking around 11am. The trailhead sign had Goat Haunt listed which was the direction we needed, so off we went - up up up. After a few miles we figured out that we were on the CDT which was a few miles longer than the trail we wanted but went the same way. Oh well. TheTrail was rugged, steep, and high but the views were awesome! By the end of the day, I could barely move ahead. All my "going up" muscles were done. Tomorrow, we'll actually hook into the PNT and heI walked 41070 steps on the trail today.
I traveled about 17 miles today.
ad West.
Posted: 15:16 07-19-2017 1342


Find more Hiking Resources at www.HikingDude.com
Follow Me