Circle Park Hike Post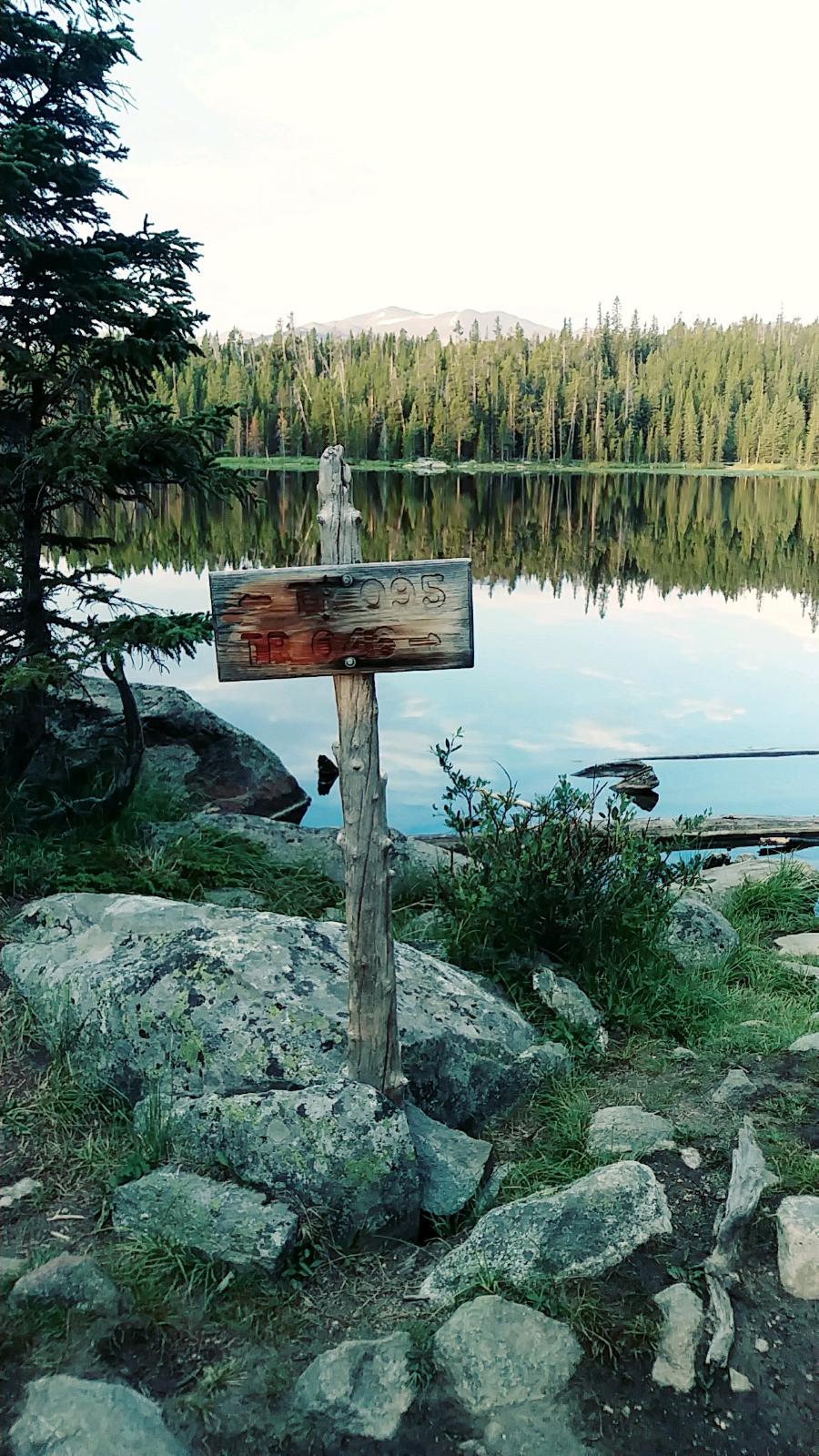 We made it into the wilderness! 
After about 12 hours in the truck, we strapped on our packs and headed uphill at the Circle Park trailhead.  With only a handful of vehicles in the parking lot, I think we should have plenty of room to fish.  We ran into 3 separate people hiking out so that's even better.
Trail #046 is much like all the other Cloud Peak Wilderness trails - well used and rocky.  I've wanted to explore this little corner of the wilderness for years, so I'm excited to see what it offers.
We took our time and came over the last little climb to Sherd Lake just about sun set.  A group of guys from New York were fly fishing and one guy was panning for gold - seriously!   
I scouted around and found some wonderful camp spots to the north.  They are away from water sources, very flat, and off the trail.
With our tents set up as it's getting dark, there's not much else to do but rest for tomorrow's adventure.  The weather is perfect, mosquitos are few, and mountains are waiting.
I traveled about 1.8 miles today.
Check out my
current location
on the map.
Posted: 10:44 07-23-2021 1562


Find more Hiking Resources at www.HikingDude.com
Follow Me