Day 29: Views Post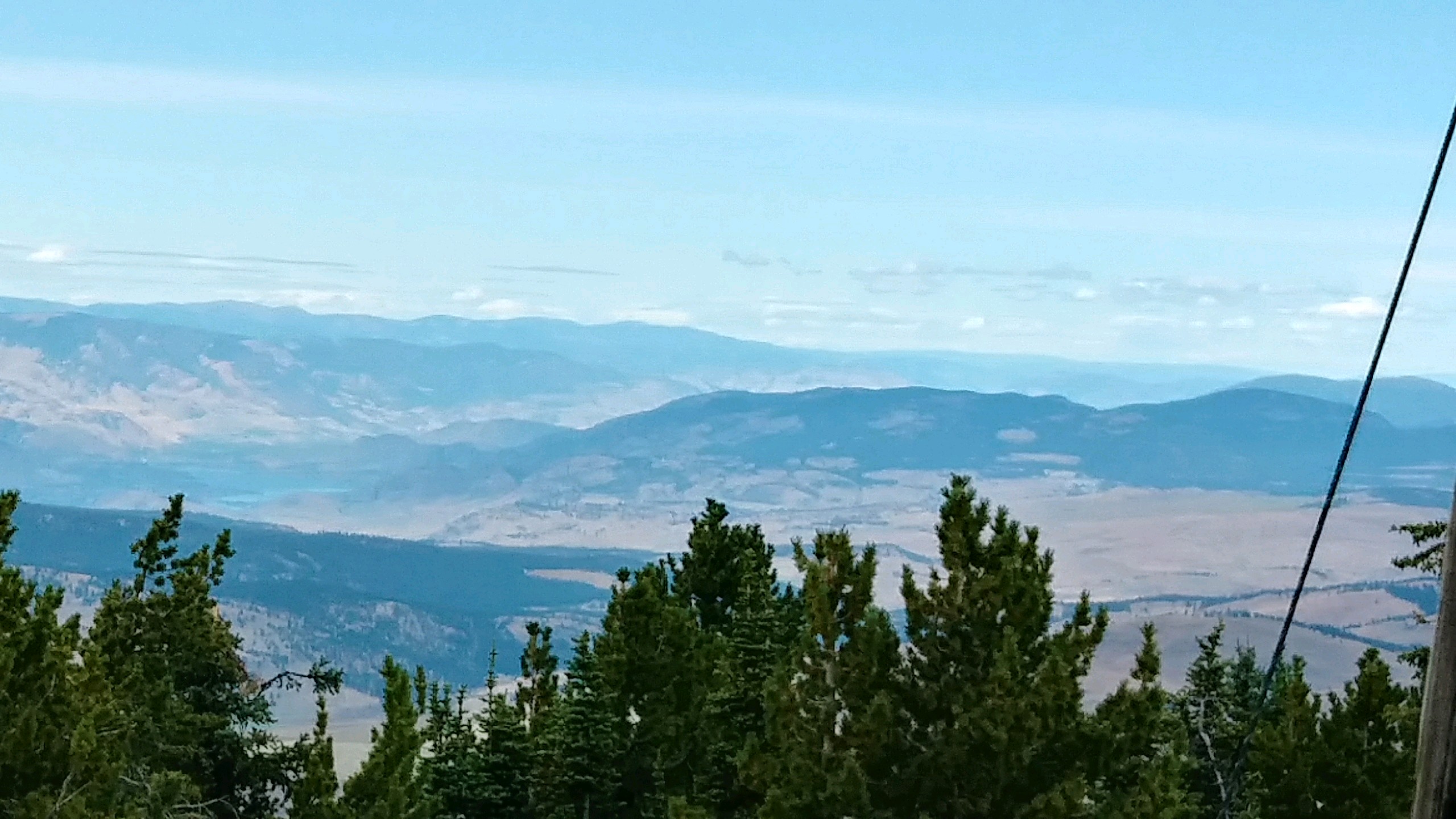 I walked 48043 steps on the trail today.
I traveled about 21 miles today.
8/18/17 A nice 6-mile downhill walk to the Bonaparte Lake campground was a great way to warm up this chilly morning.  Filled with water, we spent the next few hours climbing 3700 feet up Mount Bonaparte through arid forest being warmed by the sun as each hour passed. It was certainly a strenuous hike but without cows or bugs it was very nice. The forest throughout the day changed between thick and cool, grey and dead, and space and dry. On one section of trail I counted 75 down trees across the path. It made for some interesting stepping. The highlight of today's walk was the summit of Mount Bonaparte with its lookout and views in all directions. This was the first day since Montana that showed us mountains far away on the horizons not obscured by smoke. It was beautiful even though the photo doesn't show it. We spent way too long enjoying the summit with sunshine and cooling breeze - pretty much whatthe PNT promises in the advertising. After this, it was 10 downhill miles to the end of our day. This eventually took us through more cattle country but it wasn't much. Our day has ended at a small church in Havillah where we've been welcomed to tent for the night. We heard PNT Hikers might camp here so we walked the extra .3 mile off the trail. No one was around and there is only one other house across the road making up downtown Havillah. So, we sat on the grass in a bit of shade and waited. About 45 minutes later, Casey drove up in his car so I went to chat with him. He's the caretaker of the church and he makes "Ole Swede" hard cider. He had an event to go to out of town so we helped him pack his car full of cases of cider, and he gave us some to try tonight. He also gave us permission to tent here and use the water. So, yet again, it all works out. After washing off much of the trail dust with a hose and eating from my food bag, it's time to turn in.
Posted: 22:54 08-18-2017 1390
---
Comments:
Aug 19, 2017 - Nola Barz
Glad you were able to rest in the comfort of my home church. Glad Casey welcomed you and shared a bit of Cider too. Blessings.Tim, Nola, Hannah and Kiley.
---
Aug 19, 2017 - Hiking Dude
@Andrew - the cider was made of 9 kinds of apples and was wonderful.
@nola - it was a great rest stop in this hot, dry region. Casey is cool.
---
---
Ask a Question
Bike
---


Find more Hiking Resources at www.HikingDude.com
Follow Me