Day 30: Halfway Almost Post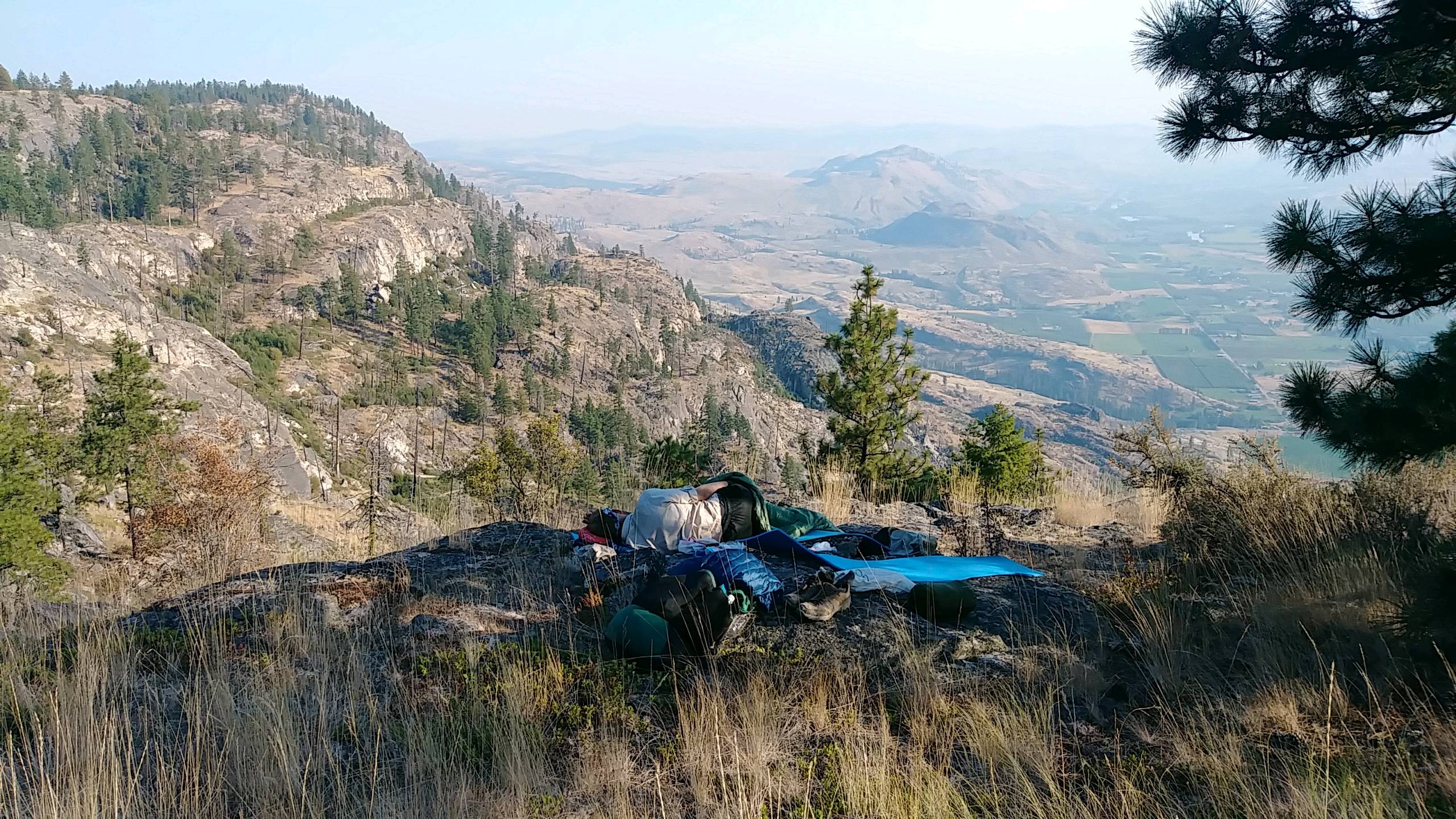 I walked 40560 steps on the trail today.
I traveled about 20 miles today.
8/19/17 They say Oroville is the halfway point of the PNT.  Tonight, actually this afternoon, we stopped just 10 miles shy of the town.  Check out my
current location
on the map.
I have to pick up new shoes at the post office and they are not open on weekends.  So, we'll get there early tomorrow for a rest day and get the shoes asap Monday.
Our original rough plan for this trail was to average 20 miles a day and take 60 days to complete it.  Without trying too hard, we are right on that schedule.
Today was all road of varying usability, from paved to eroded dirt.  A steady breeze and clear blue skies made the walk through the arid pine forests pretty nice.  One missed intersection even provided us with a little off trail navigation practice.
The most excitement for the day was hearing gunshots grow louder as we hiked along.  Fortunately, our trail turned before we found the shooter and the shot sounds faded away.
Now, we are perched precariously on the edge of a cliff with a gorgeous view out over the valley and towns below.  Josh decided this would be a fun place to camp without setting up the tent. No bugs no rain.
Posted: 20:17 08-19-2017 1391
---
Comments:
Aug 20, 2017 - bren
Just realized you were posting again! So happy to follow you and Josh on another hiking adventure. Hope today (Sunday 8/20) is a great day for you!

Bren
---
---
Ask a Question
Bike
---


Find more Hiking Resources at www.HikingDude.com
Follow Me