Day 31: Oroville Post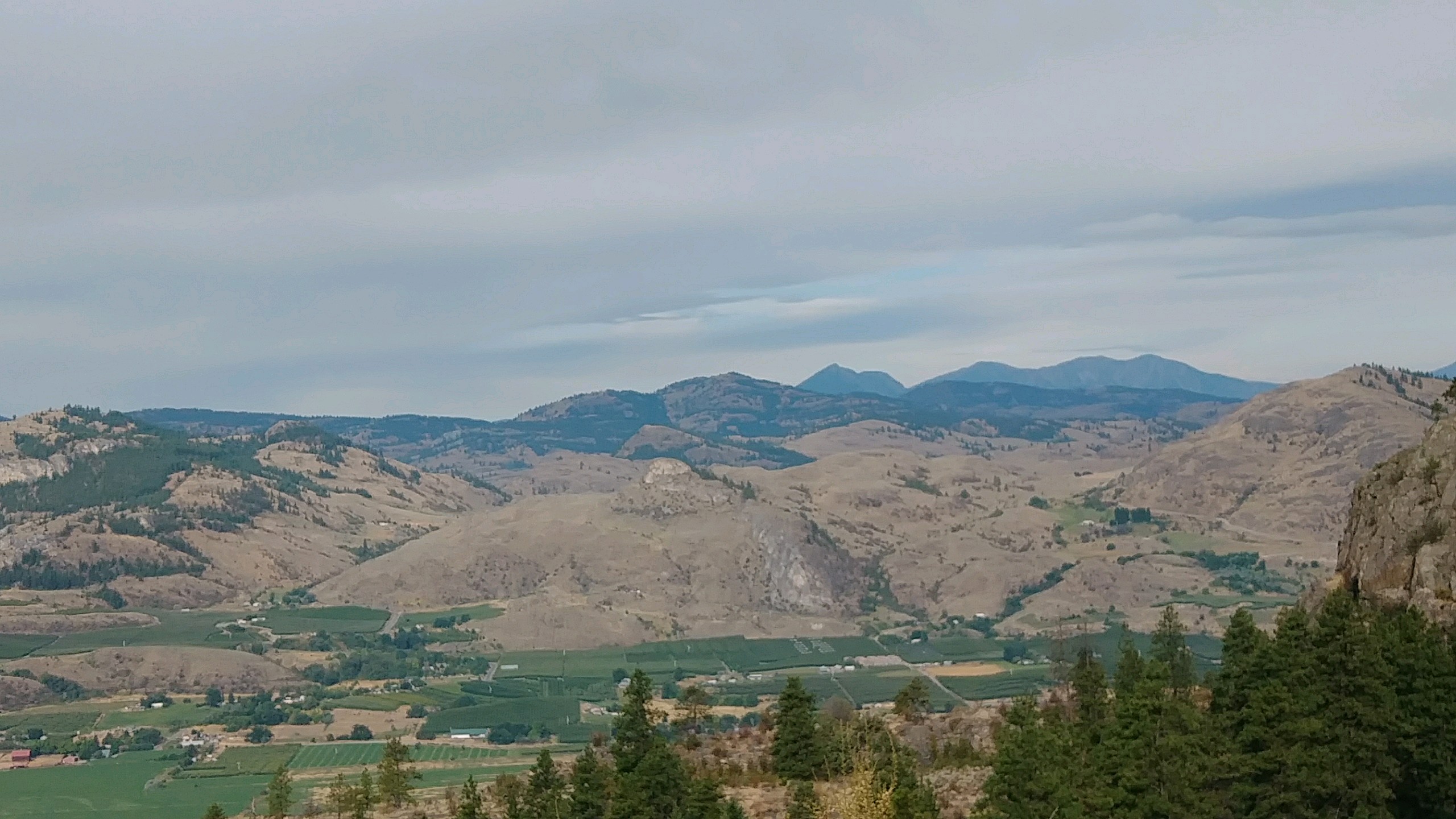 I walked 21480 steps on the trail today.
I traveled about 10 miles today.
8/20/17 Tomorrow, we will walk on towards those high mountains way out there, but our goal for today is a short rest and resupply. We hiked down the mountain side and along a busy paved road with a wide shoulder into Oroville.  Got a room at the Camaray hotel, showers, laundry, lunch, and then food for our week in the wilderness to Ross Lake.  The food is soooo heavy! I got new socks since all mine had worn through, and I pick up my shoes at the post office in the morning to break them in on yet another long road walk. The Camaray is a great hotel with a hiker box, wifi, lobby pc, pool, laundry, trail registry, and nice staff. As we were sitting in the shade before checking in, we saw our trail friend, Thumbalina (Analeise), just leaving to continue her journey.  We'll probably see her again somewhere out on the trail. We heard of another hiker behind us, named Gerry, and hoped he might find us tonight but that didn't happen. Maybe we'll see him I the days to come. Looking in the trail registry, out appears there are a handful of hikers a week or less ahead of us. It's always a hope to run into new people. Since we're going into a 250 mile stretch with probably no coverage, my posts will queue up until we come out the other side. But, the Spot will still track our progress each day that you can see on the map.
Posted: 23:32 08-20-2017 1392
---
Comments:
Aug 21, 2017 - Nola Barz
Blessings, glad you found some rest and a shower in Oroville. This final stretch will be GORGEOUS, if not a bit smokey again. Take care. Enjoy following your journey. Nola
---
---
Ask a Question
Bike
---


Find more Hiking Resources at www.HikingDude.com
Follow Me