Day 43: PNT Hikers Post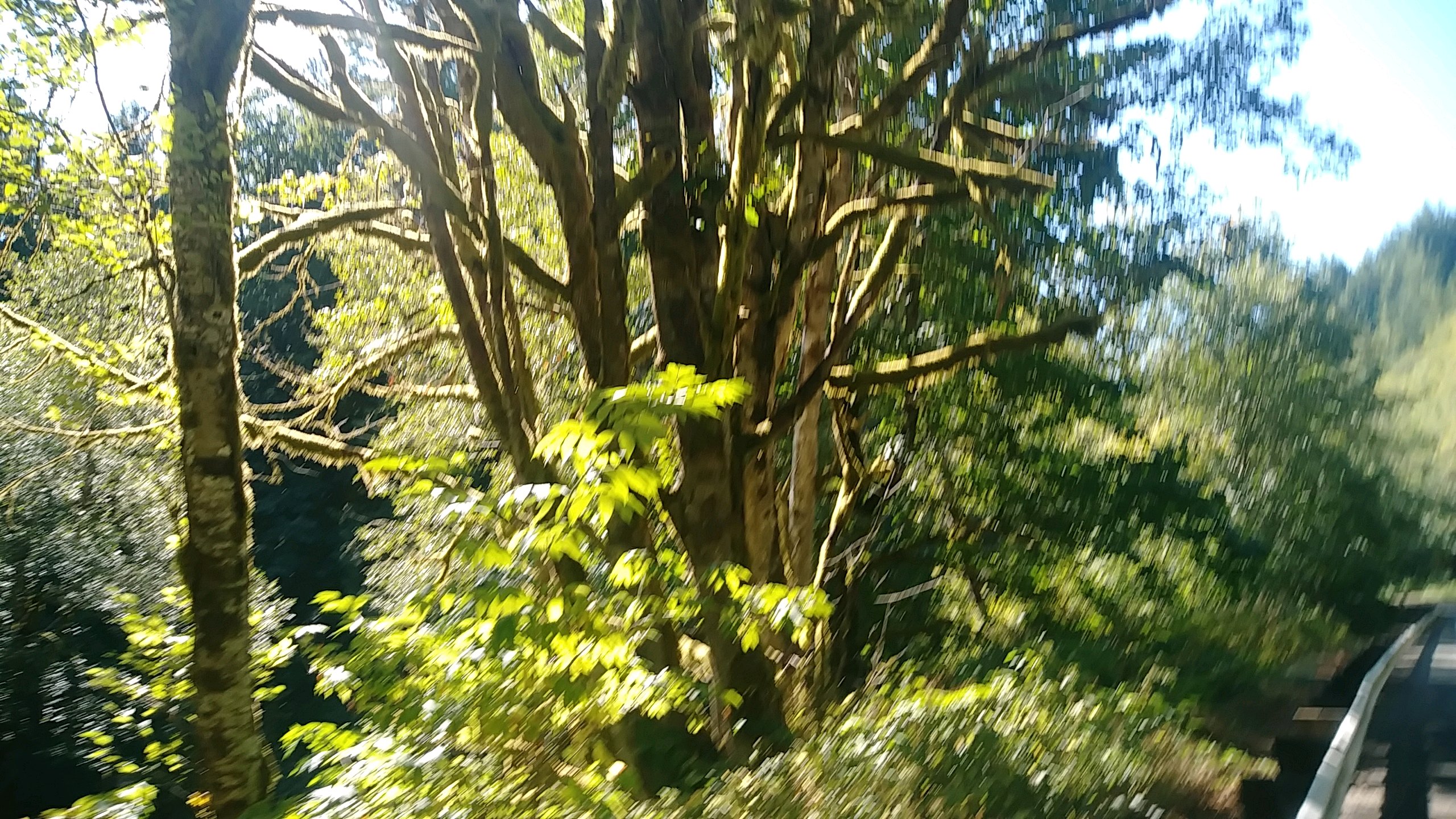 I walked 48230 steps on the trail today.
I traveled about 23 miles today.
9/1/17 We started the day with no water having stopped at the first spot we found last night. Less than a quarter mile down the road after we began our hike, there was a nice clear stream so we filled our bottles. As soon as we rounded the next corner, there were two hikers sitting by the road in a very nice camping spot. They were Jetfighter and Caveman whose names we had seen earlier in trail registries.
We leapfrogged a couple times walking down the road as they stopped and then we stopped until we reached the Boulder Creek campground. There we noticed two more people that looked like thru-hikers so we stopped. Sure enough, it was Tickled Pink and Dust Bunny who we were hoping to run into one day soon.
The other two showed up a couple minutes later, so there were 6 PNT Hikers all together - huge from our point of view. We chatted a bit then continued our long roadwalk down from the mountains to civilization. Along the way, the trees became ever more covered in moss. This area receives lots of rain but none this summer.
We later saw Jetfighter and Caveman speeding down the road in the back of a pickup and we assume TP and DB also got a ride. We just kept walking all day until we reached us20 and the KOA campground. We spent a noisy night there but got showers and laundry done. We're now in the flatlands until we tackle the Olympic peninsula.
Posted: 22:29 09-02-2017 1414


Find more Hiking Resources at www.HikingDude.com
Follow Me