Day 44: Flat Walk Post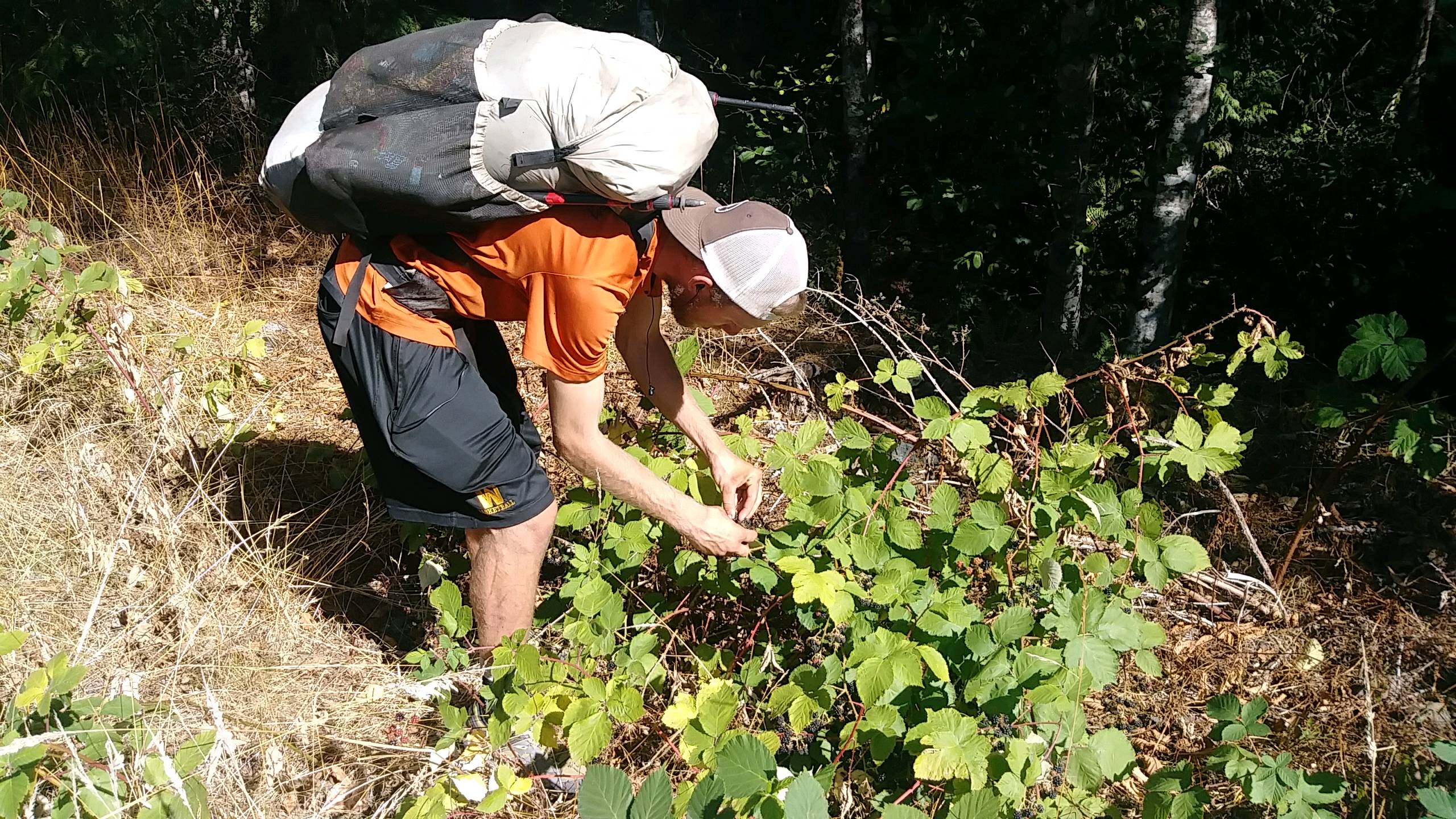 I walked 55430 steps on the trail today.
I traveled about 22 miles today.
9/2/17 The primary PNT route traverses the hills north of the Skagit River valley. They are low hills with clearcuts and logging roads. We chose to head west on the Cascade Trail which is a bike path made from old train route. It isn't an exciting walk but the way was often shaded and we walked past pigs, chickens, goats, horses, geese, buffalo, longhorns cows, and even llamas.
Also, we snacked on awesome blackberries along the way and had internet all day. There was a distinct lack of water sources and I should have carried more. Lunch at McDonald's was a bonus.
We walked an extra 3 miles south of the trail to Mount Vernon because Josh's friends happen to be here this weekend playing an ultimate tournament. My wife flew out today so we're taking a couple days off which will hopefully give my leg a chance to rest and heal. Then, it's on to the ocean.
Posted: 22:54 09-02-2017 1415
---
Comments:
Sep 03, 2017 - bren
Hoping your leg gets rest and I know your wife will be happy to see both of you! Loving all the photos and encouragement!
---
---
Ask a Question
Bike
---


Find more Hiking Resources at www.HikingDude.com
Follow Me