Day 48: Roads and Beaches Post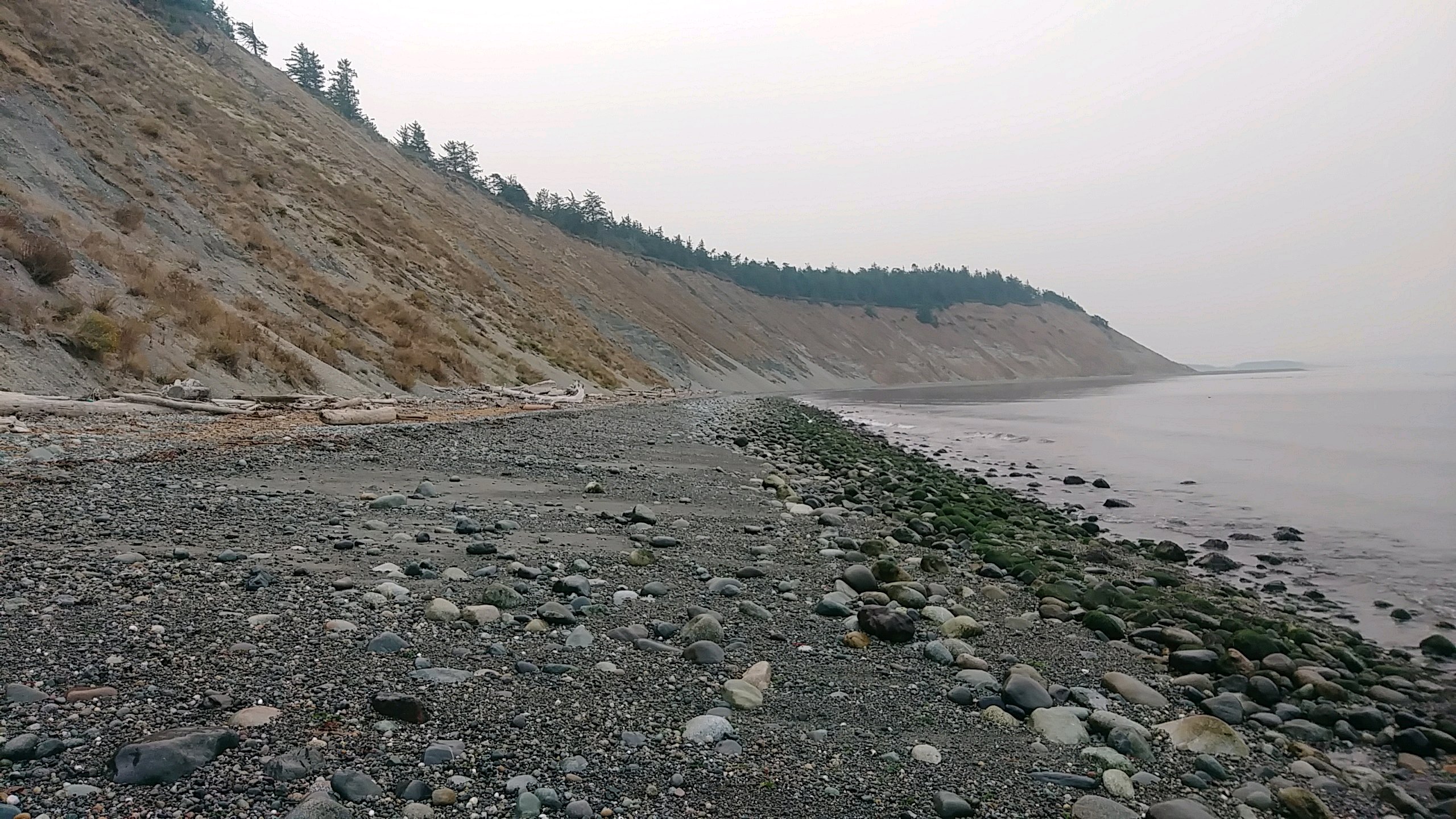 I walked 48668 steps on the trail today.
I traveled about 24 miles today.
9/6/17 We're still on our way out of civilization. Today was a long day of roadwalks with a little beach hiking thrown in. We left the Happy House and walked the rocky beach at high tide so there wasn't much room but it was nice watching the birds and big boats go by.
We reached the ferry landing and took it across the sound to Port Townsend for our easiest miles of the trip. In PT, we had lunch at McDonald's and then resupplied at Safeway for our week through the mountains to Forks.
The us20 roadwalk before Discovery Bay was very thin and dangerous - I'm so glad that is over! As a reward, we ate dinner at Fat Smitty's - a very cool place inside.
We found our way to the last trail angels on the PNT, the Resecks, and set up our tent in their yard. Tomorrow, we're off for the mountains and probably no posting for a week.
Posted: 7:56 09-07-2017 1420
---
Comments:
Sep 07, 2017 - bren
I know you'll see beautiful things! Hope to see photos! Happy trails to you both!

Bren
---
---
Ask a Question
Bike
---


Find more Hiking Resources at www.HikingDude.com
Follow Me