Day 49: Rain Post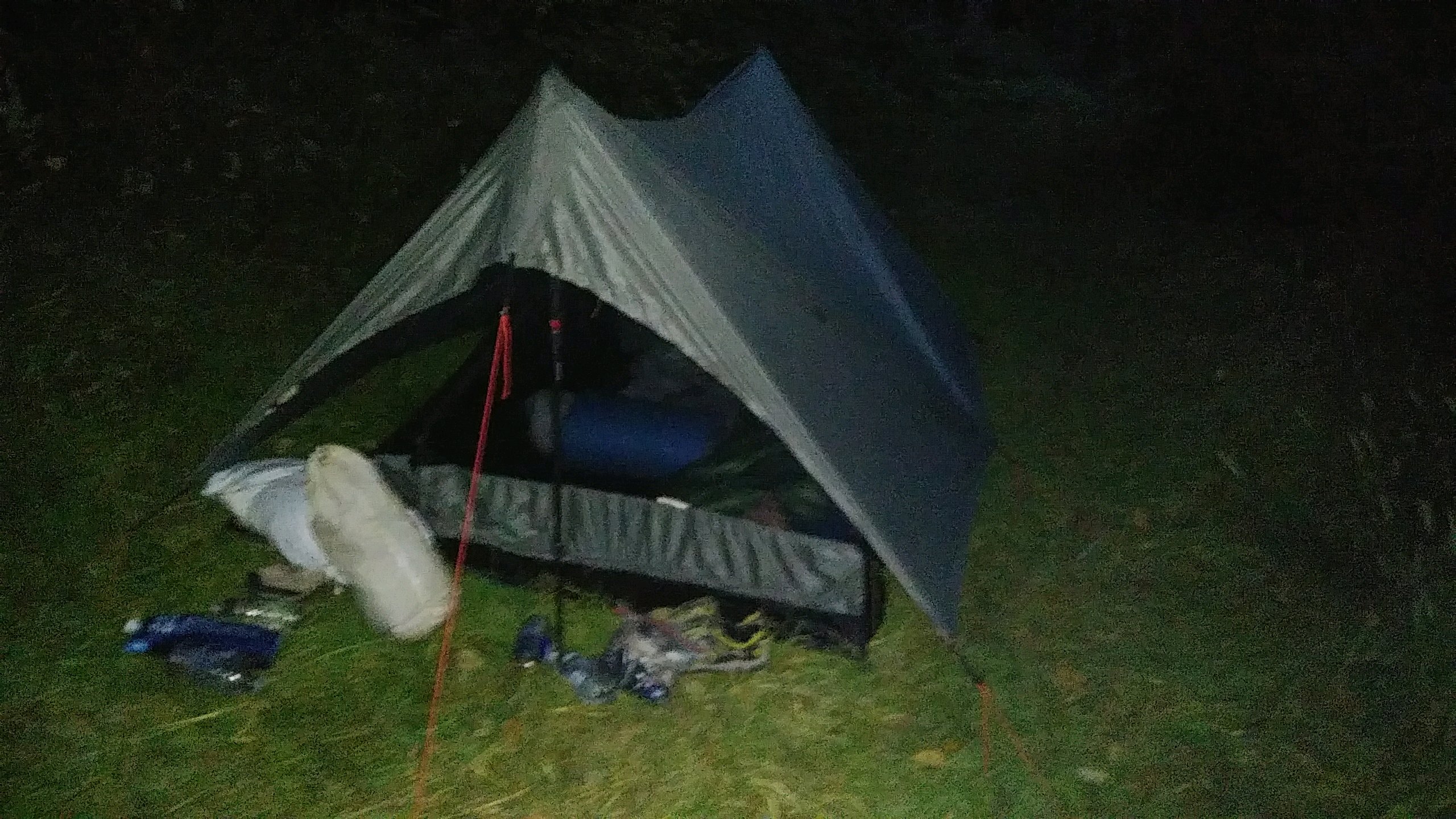 I walked 51790 steps on the trail today.
I traveled about 23 miles today.
9/7/17 Today was much like the day we spent climbing up to the Pasayten Wilderness.  We climbed over a mile in total, leaving houses and roads behind, but didn't really get to anything nice yet. 
We had a challenge finding the right old road to start on, and wound up facing off against two pit bulls and talking to a very nice lady who wondered why so many hikers kept walking up the dead end road to her yard this summer.  We were two of them!  We told her about the PNT and that the maps make it look like the road to her house is the trail to take - and that we would let the PNT folks know.
Josh was successful in getting our permit to backpack through the Olympic National Park, and reservations at the six campsites we'll use.  Tonight, we are just camped right on the trail since we're out in the middle of nowhere and there are no established sites.
At one rest break we took at a trailhead, three cyclists stopped by and asked for help in finding their destination.  Fortunately, it was on our app and just down the road a few miles shoo we could help out.  Other than that, we saw no one and just hiked and sweated in the higher humidity here on the peninsula.  It did sprinkle a bit this evening and we're expecting real rain tomorrow and Saturday. >br> So, here's our camp for the night - no other pictures today because we just walked through forest.
Posted: 20:45 09-10-2017 1424


Find more Hiking Resources at www.HikingDude.com
Follow Me