Day 50: Fog and Clouds Post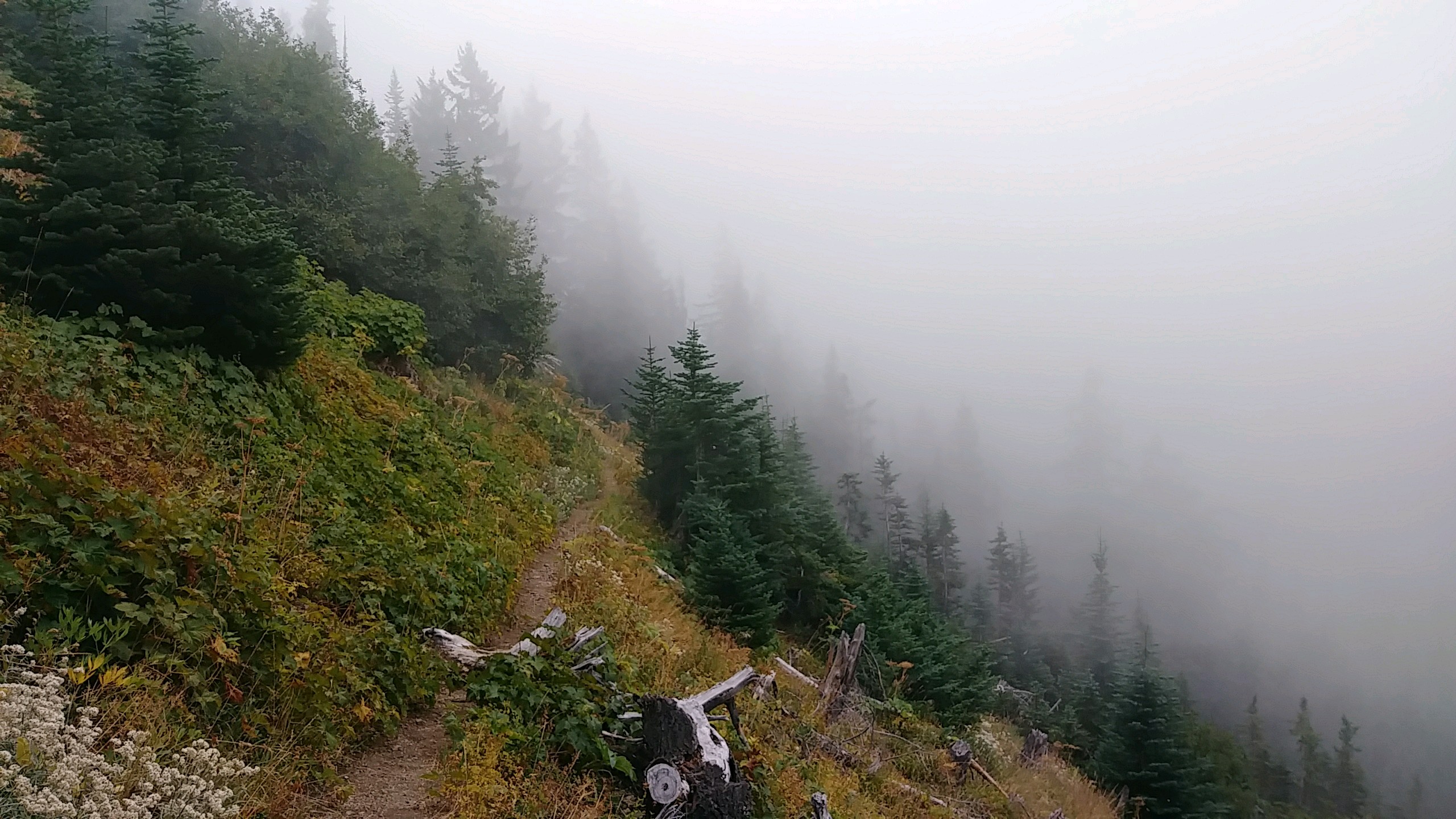 I walked 48760 steps on the trail today.
I traveled about 21 miles today.
9/8/17 Our night was a soggy one with quite a bit of rain and even a couple flashes of lightning, but we were gone in our tent. We woke to drizzle that remained all morning and was replaced by fog and clouds the rest of the day.
We ran into a few groups of backpackers and saw occasional glimpses of views but mostly many miles of fog.
Buckhorn, Marmot, and Constance passes gave us a lot of exercise, climbing over 6000 feet up.  Our camp tonight is up at 5500 feet.
Posted: 22:10 09-10-2017 1425


Find more Hiking Resources at www.HikingDude.com
Follow Me