Trek Coming Up Post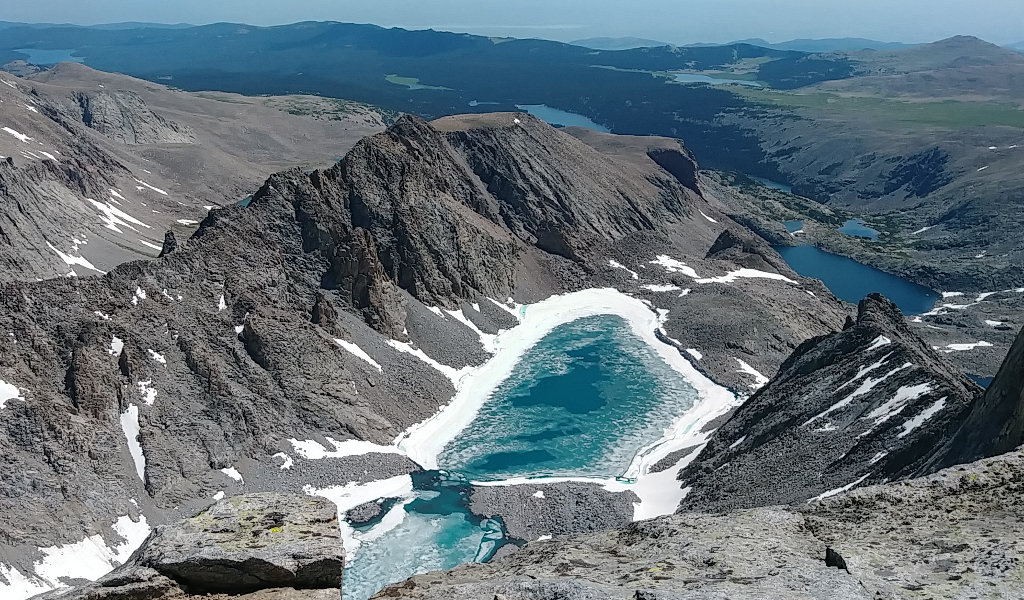 Finally preparing for a real hike this year!
Like the vast majority of hikers, I've been doing the #stayathome #staysafe #stayhealthy #socialdistancing #recreateresponsibly and all the other hashtags encouraging us to minimize our impact on the spreading of covid-19. I've been walking about 6 miles each morning since March and have started doing an hour or so of hill hiking with a pack on for the past couple weeks. On August 3, I'll be heading out for a week of backpacking.
Since my first trek in the Cloud Peak Wilderness near Buffalo, WY 15 years ago, I've wanted to hike the complete Solitude Loop Trail but each year I've led a group instead. This year, there's no group going so I finally get to give it a try to hike the 60-mile loop solo.
A backpacking friend is driving with me and will do his own solo trip for a few days while I scurry all the way around the mountain. Then, we'll drive home together. So, the only pandemic impact we should have is any stops we make on the drive.
We are packing our own food and the drive will be about 13 hours. So, our only stops will be for gas and bathroom. Using credit cards, there's no risk of exposure getting gas. That means 3 or 4 minutes in a gas station bathroom every few hours is our only opportunity to contract or pass the virus. I feel that is a miniscule and socially responsible risk.
My trek plan is to start at Hunter trailhead on the east side of the wilderness area. We'll arrive Monday evening and I'll hike in a few miles north to find a campsite before it gets dark. If all goes well, I'll make it the 8 miles to Elk Lake where I meet the actual Solitude Trail 038 but I don't expect to make it that far.
The next morning, starting around dawn, I'll hike counter-clockwise to the west, covering the section of trail that I've never been on. This way, I'll have the more familiar sections later so I'll have a good idea of how long they'll take. I plan to walk 20 miles, or until I get tired. If that doesn't happen, and the weather is clear, it's a full moon so I might just hike into the night for a little excitement. I hope to reach Duncan Lake at the northwest corner of the loop to camp.
On the second full day of hiking, I head south over Geneva Pass and then a long, downhill section. At the Paintrock Creek ford, I head east and up into the higher part of the loop past Lake Solitude and to the base of Cloud Peak. If I reach this spot late in the day, I'll camp here. If I arrive early, I have to make a decision. I could stop for the day, do a summit climb of Cloud Peak on day 3 and then hike out on day 4. Or, I could push on east over Florence Pass and camp at Medicine Park then complete the loop on day 3 and have a short hike out on day 4.
And, as you experienced folks know, as soon as I set foot on the trail, the plan changes. So, we'll just see what adventure the trail provides.
If you'd like to follow along, my tracker will be plinking my location here on my blog throughout the days of hiking. I'll write each day, but I doubt there will be any coverage to post until I get off trail.
As part of my commitment as a 2020 Granite Gear GroundsKeeper, I'll be picking up any trash I find and packing it out. Hopefully, I'll find more the last day and not the first. I'll let you know how it goes. So far this year, I've gathered over 350 pounds of trash on my local hikes around town.
Hike On!
Posted: 14:08 07-22-2020 1506


Find more Hiking Resources at www.HikingDude.com
Follow Me