Hiker Tech Post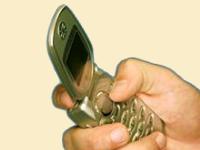 Be prepared to save yourself - don't expect a phone call to save you.
This is the first time I've just reposted someone's article, but it has hit on something I find very interesting and frustrating. This comes from my time on the long trails, in the wilderness, and meeting people in the Wilderness First Aid training I do.
If you take a minute to look at all the
Lost Hiker
reports online, it is just amazing how many unprepared people are out there.
I take a tracking device with me on my hikes, but I certainly do not rely on it for salvation. I expect to get myself out of any mess I get into, and will pass up opportunities that have what I feel to be an unacceptable probability of injury. There's a chance that someday I may get seriously injured in the wilds, but I only do things that I honestly believe I can save myself from. Some people believe that their cell phone will get them out of any jam, as Outside Online has covered on
this page
. I think it's worth the few minutes it takes to read.
Hike On
Posted: 20:57 03-19-2016 1272
---
All Comments:
Mar 28, 2016 - Jack McPherson
Thanks for the helpful blog.
---
---
Ask a Question
---


Find more Hiking Resources at www.HikingDude.com
Follow Me