Day 16: Cool and Clear Post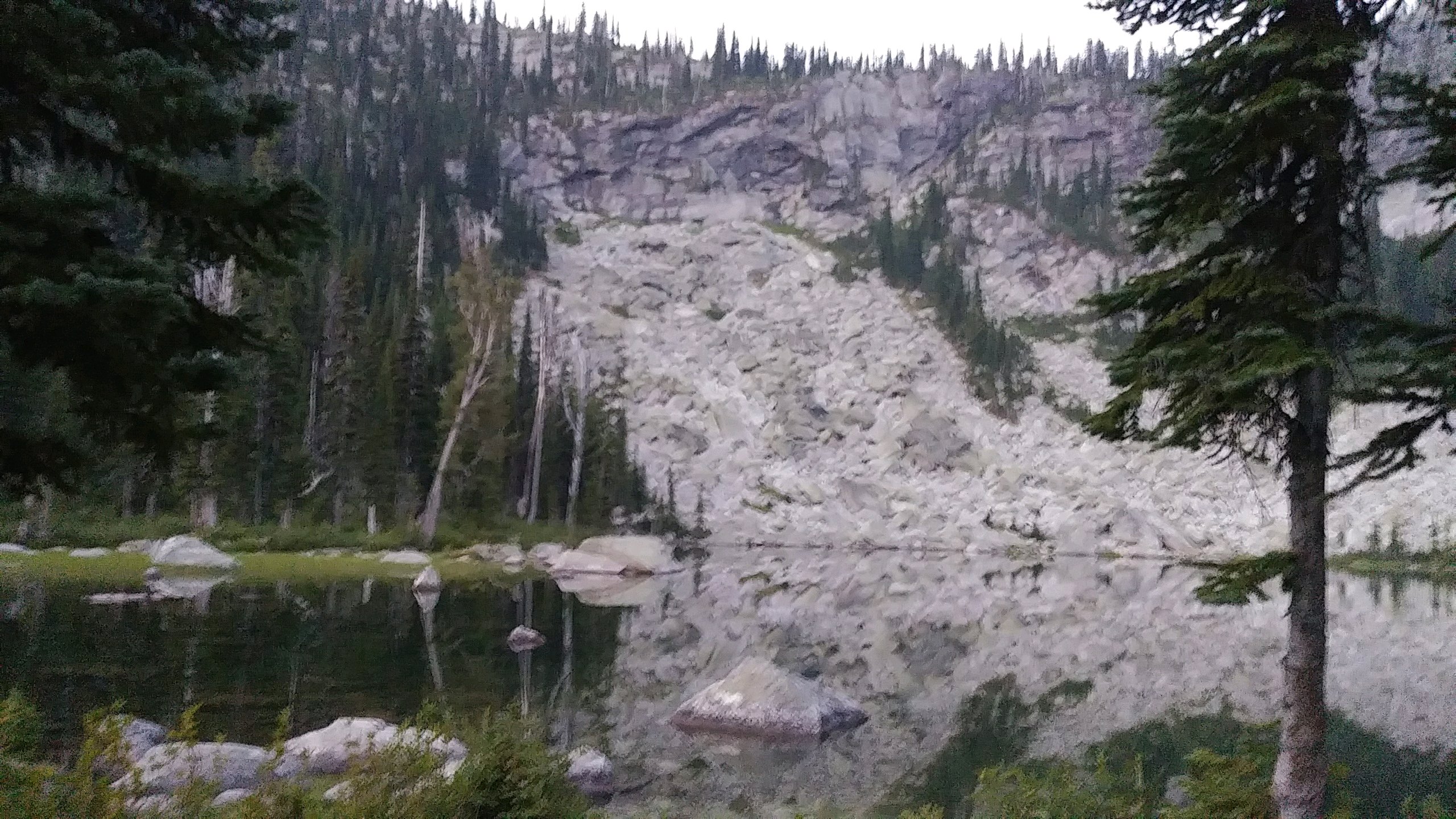 I walked 61700 steps on the trail today.
I traveled about 24 miles today.
8/5/17 We had the option of hiking the PNT route or an alternate today.  The choice was between a 17 mile climb up a burned out, bone dry ridge or a 24 mile climb along a creek in a shaded forest - we took the longer route and that made all the difference. From the Kootenai River at 1700 feet, we hiked uphill all day to Pyramid Pass at 6700 feet before dropping down a bit to camp at Pyramid Lake.  So, today was a long mile+ of elevation gain but the campsite was beautiful.  Right by a high alpine lake with trout jumping and a 700 foot rock wall as a backdrop was a perfect place for our little shelter. The forest was a nice cedar and pine refuge from the heat of the day and we had no problem with finding water. We met one couple that was hiking the trail for two days, and a large group of about 10 people had filled the main campsite at the lake. The smoke wasn't too bad today and the moon and stars were very nice in the night.
Posted: 22:06 08-09-2017 1370


Find more Hiking Resources at www.HikingDude.com
Follow Me