Day 19: Fire Detour Post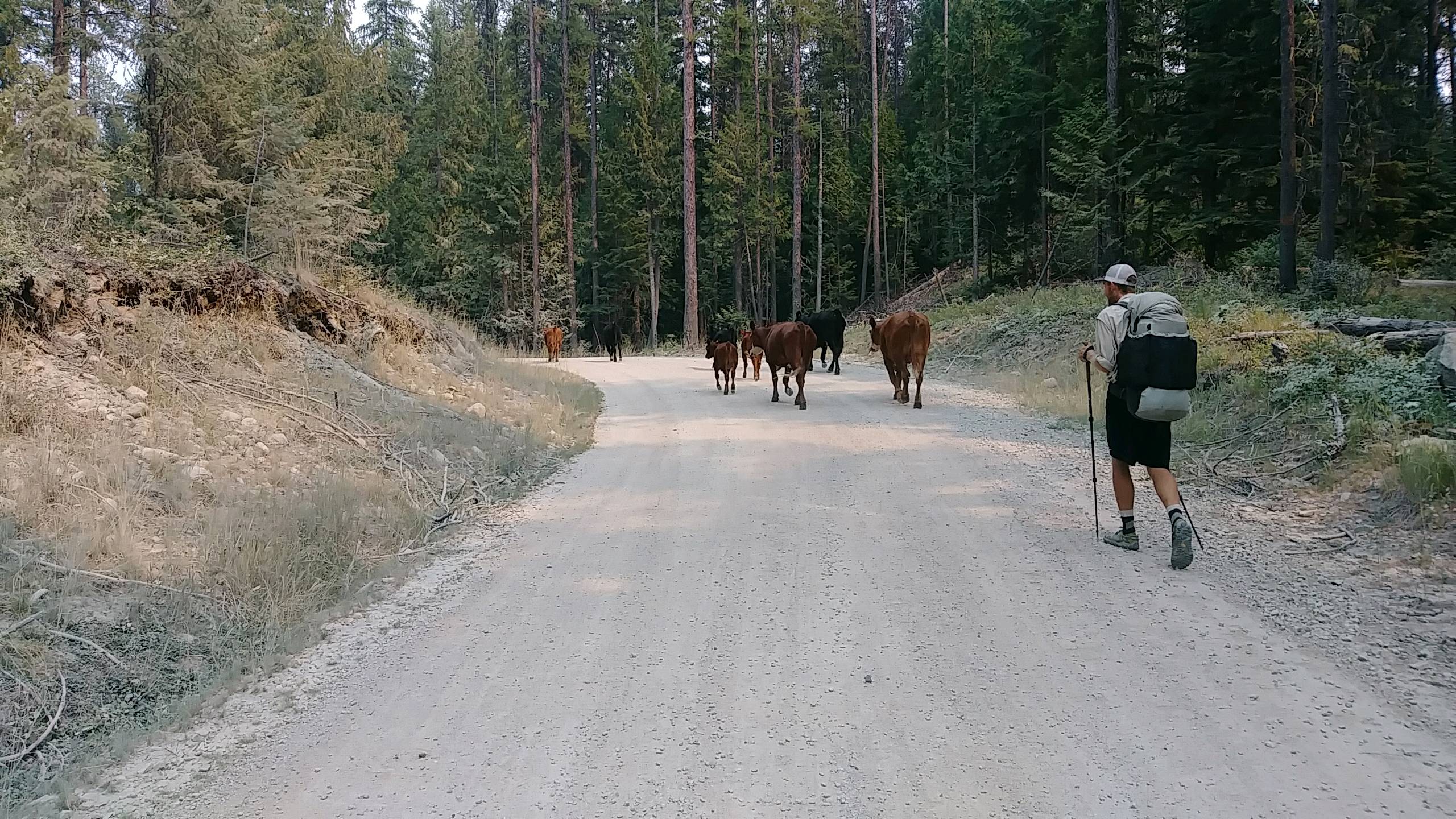 I walked 54760 steps on the trail today.
I traveled about 27 miles today.
8/8/17 Today was just a long walk on dirt and gravel forest roads over the mountains to avoid the trail closures due to fires.  Not too difficult, but quite dusty, especially when logging tricks came by.  We saw no footprints along the roads so we might be the only ones to do this detour - we'll check when we reach town. We did get to snack on huckleberries and thimbleberries, and I tried some other purple berry.  Really the only excitement for today was a wrong turn that added a couple bogus miles but allowed us to herd cattle down the road for awhile.  Oh, and we saw a dead squirrel in the road. We quit early in the day at a nice campsite by a creek and have about 30 miles to Metaline Falls but distances are pretty vague out here. Smoke continues to fill the air and today smelled like campfires and ash, and anything over a half mile away was hidden.
Posted: 22:34 08-09-2017 1373


Find more Hiking Resources at www.HikingDude.com
Follow Me